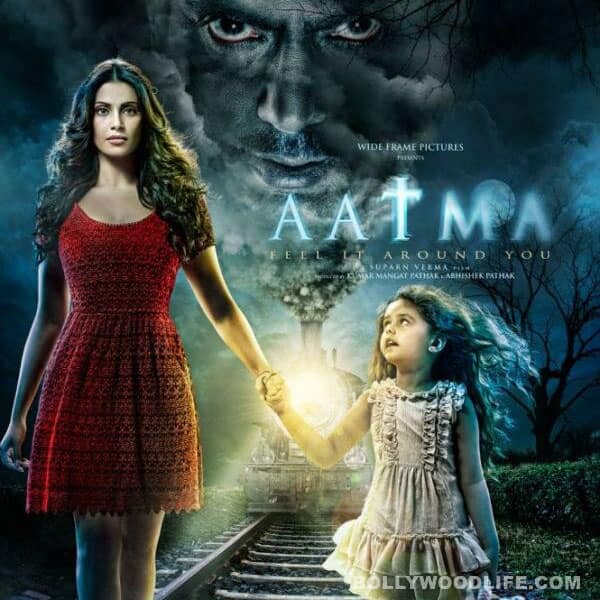 The new still from this psychological thriller is dark and haunting
If the posters of Aatma are anything to go by, then the movie looks really menacing and dark. The new visual shows a haunting Nawazuddin Siddiqui lingering in the background, while a sexy Bipasha Basu looks on anxiously as she holds on to her daughter's hand. The movie seems like a bundle of thrills packed together elaborately.
We can notice from the atmosphere of the poster and the train in the background that, in a certain way, it seems to be inspired by the posters of the 2004 Hollywood film Polar Express, minus the snow! Yet, considering the fact that both the movies belong to complete opposite genres, we forgive the makers this cheek!
The movie stars Bipasha and Nawazuddin as a couple who fight for the custody of their daughter Doyel Dhawan, and is directed by Suparn Verma who has also helmed films like Acid Factory and Ek Khiladi Ek Hasina. Do check out the poster to see just how dangerous the Gangs Of Wasseypur actor Nawazuddin looks in the film!