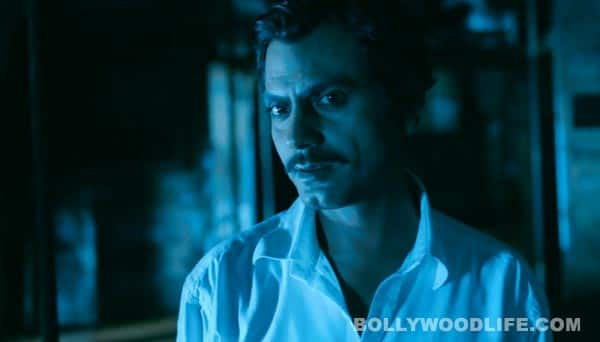 The recent promos of Aatma promise a roller coaster ride in hell
You may have seen Bipasha Basu as the protagonist in many horror films. And if that is the reason why any of you might be feeling bored to watch her again in the horror flick Aatma, then it's your loss entirely because Nawazuddin Siddiqui playss the ghost and you have never ever seen him look so menacing. Not even in Gangs of Wasseypur!
In the promos of Aatma, Nawaz who is the dead father of a little girl comes back to haunt his wife Bipasha and take his little one with him. There is a part where Nawaz breaks into an eerie laughter that is completely spine chilling, and makes his intentions quite clear. The part where Nawaz hypnotises his little daughter to jump from the balcony and join him in the spirit world is just as shocking. With his kohl-lined eyes, the actor exudes the same intensity even as a ghost!
Wethinks this is going to be one scary ride which will completely shock and surprise the audiences, especially with the superior performances of the actors. So keep watching this space for more, as we give you the latest from the spirit world!