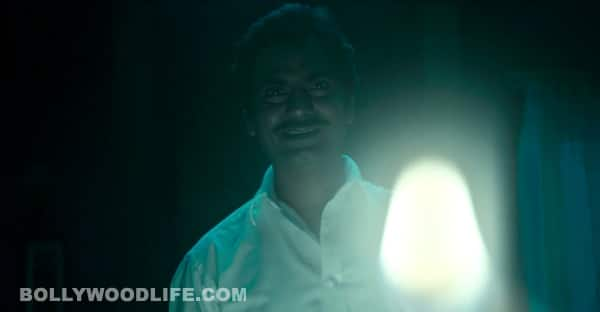 The latest song from the horror flick is a haunting lullaby that will make sure no one ever sleeps
Lullabies have been used throughout Bollywood's history as a sort of weapon by filmmakers in mostly two kinds of situations – first is when the auteur wants to make you cry, and so a mushy and emotional soundtrack is inserted that reminds one of the good ol' days, and gets a tear or two out. Second is when the filmmaker wants to scare the pants off you in a horror situation! In such a case, the ghost is mostly a little child who turns the lullaby on its head, and instead of a peaceful sleep song, it becomes the song that heralds nightmares.
With Aaja nindiya from Aatma, it's the second case. The haunting and creepy song is seen playing in the video as Bipasha Basu tries to put her little girl to sleep as the ghost of Nawazuddin Siddiqui wanders around her dull blue house scaring the living lights out of the mother and daughter. It is sung by Nawaz's character, rendered in the dreamy voice of Sangeet Haldipur.
We're sure this song will spook you out. So don't make the mistake of playing it for your kid at home!