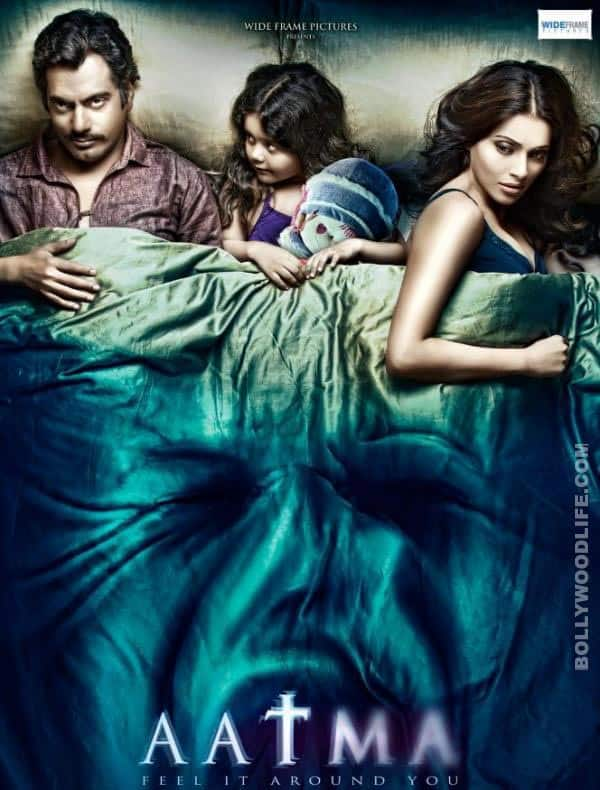 Director Suparn Verma is ready to send the chills down your spine with his horror flick, but the predictable trailer does not scare us
Within moments of watching the trailer of spook flick Aatma, you know exactly what the film is about and who the Aatma is. Bipasha Basu plays a widowed mother, who lives with her daughter. The mother-daughter witness some bizarre incidents only to realise that Bipasha's dead husband (Nawazuddin Siddique) is back to take away his daughter with him.
The trailer begins with someone trying to put Nawazuddin photographs on fire with the actor's voiceover – Tum kya samajhti ho ki main yahaa se chala jaunga toh waapas nahi aaunga? Main aaunga, main hamesha tumhare paas aata rahunga. In the very next scene, Darshan Zariwala who plays a tantrik baba warns Bipasha – Aapke pati waapas aa chuke hain, woh aapki beti ko le jaane aaye hain. Before Bipasha could do anything to save her daughter, a spirit enters Neha's body to inform Bipasha – Meri beti ko haath mat lagana. We assume its Nawazuddin's. Bips tries to convince Neha that her father is dead but Neha doesn't want to believe that and still talks to him over the phone!
Now with a story as predictable as this one, the only things that can make it interesting are a totally wild twist and intelligently crafted moments that scare you out despite the obvious storyline. Here's your chance to watch the trailer of Aatma. Tell us if it's really spooky?
[jwplayer mediaid="190061″]