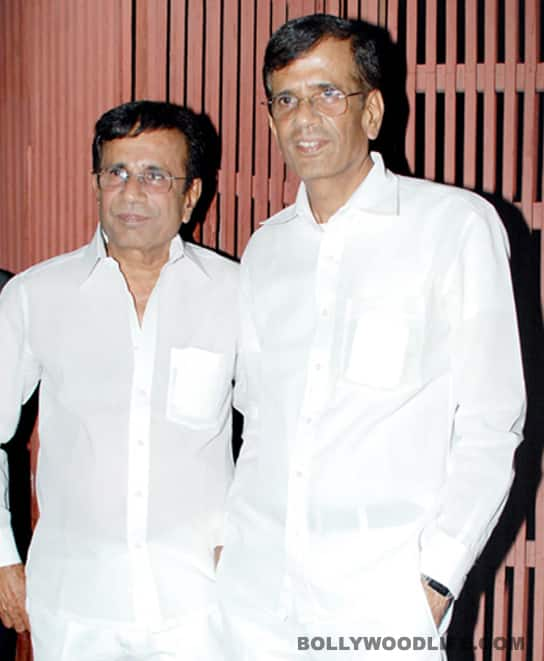 After a gap of three years since their last release the successful duo – Abbas and Mustan Burmawalla – are all set to entertain audiences again with Players. The directors take time out to talk about the official remake of Hollywood film The Italian Job and the sequel to their last hit, Race
Why remake a film (The Italian Job) that has already been watched by most people?
Abbas (A): Not everyone has watched it. You know, there have been two The Italian Jobs – one with Michael Caine in 1986 and later with Mark Wahlberg in 2003. Now ours will be the 2012 version. Obviously it has been altered keeping the Indian audience in mind. Viacom 18 (production house) came to us with the idea of remaking the film. They also bought the remake rights. At first we said it would be very difficult. But then we thought it would be good to Indianise it. We took a year to work on the script. And, touch wood, it's different.
Mustan (M): There three or four things that people liked about both films. Like the traffic jam on the streets, the gold heist and everyone double crossing each other. We have retained that flavor, but not everything else. People who have seen the original will find this very different. We have added lots of twists and turns and one can no longer predict what happens next.
Players has been in the making for a long time. Why the delay?
A: We produced Life Partner in between and have been working on different scripts. Also, this film required a lot of pre production. We had to go see the locations three or four times.
Is it true that you first approached Priyanka Chopra and Katrina Kaif for Players?
M: No, Priyanka Chopra and Katrina Kaif were never approached.
What was the thought process behind the casting?
A: We finalised Abhishek (Bachchan) first, after having watched every film of his. His character in Players leads the pack for the heist and we have never seen him in anything like that before, so we cast him. This will prove he is an all-rounder. We wanted a young girl so we got Sonam Kapoor and we wanted a girl slightly older than Sonam, so we finalised Bipasha. She did her first film (Ajnabee) with us, so she's special.
But one USP of your films is so many stars together. How do you manage the egos?
M: When we approach the stars, our script is locked in. So everything is black and white and there is no room for confusion. Later on we get busy shooting, so that's how we make it easy. And we have worked with so many people, so it's not a problem.
Is there any particular reason you continue doing action-thrillers?
A: We have made all kinds of films. Khiladi was a comedy. Baazigar was a family drama. Ajnabee and Humraaz were different. We made Chori Chori Chupke Chupke, a romantic film. But, it's our treatment and direction that makes the film seem like a thriller.
While most filmmakers nowadays shoot in India, you continue shooting on foreign shores. Is there any specific reason for that?
M: No, we do shoot in Mumbai and India, but when we shoot abroad the government and tourism boards support us a lot. Also, the kind of sequences we do, it's impossible to shoot here. Imagine if we ask the Mumbai government to give us Hutatma Chowk to shoot for four days – the mayhem it would cause!
You shot Players at various locations in New Zealand, Russia and North Pole. What was the experience like?
M: The North Pole was the best. Since we couldn't go in winter, we went just before summer. So we had light for 24 hours. Everything was frozen during that time. There was only one and a half hotel in that place. The hotel we lived in had rooms of the size of prison cells. But our actors were very comfortable. In fact, they enjoyed the experience for 20-22 days. Some of them even carried pillows and blankets.
What's the status of the Race sequel?
M: We have finished shooting for the first schedule. We resume after the release of Players.
These days it is difficult to maintain partnerships. How do you manage to put aside your differences and work together?
A: We sort everything out before shooting. We discuss everything to avoid any confusion on the sets. Even our editor, Hussain bhai, is consulted, and there is no confusion. We sort out our differences during on the scripting and we look at what works best for the script. We keep our egos aside.