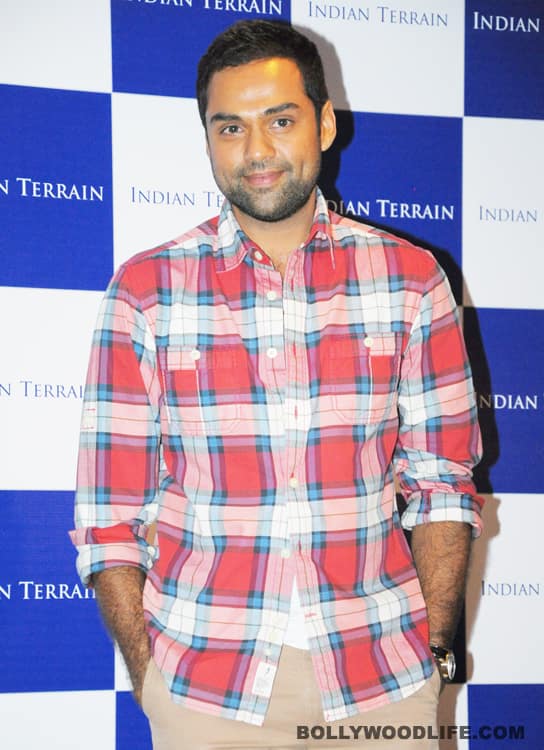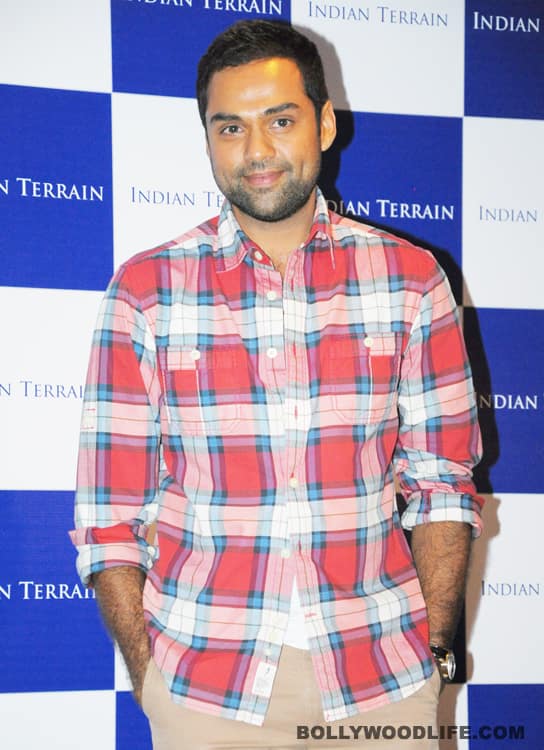 Christened the 'thinking actor', Abhay Deol comes out of hibernation and talks to us about everything under the entertainment roof, just before his movie Zindagi Na Milegi Dobara is set to release on July 15.
Promising to direct a film some day, once he overcomes his fear of the post-production phase, Abhay is completely engrossed with what he is saying. And after he takes a few meditative sips of water and puts on his spontaneity cap, we go further… ZNMD, Irom Sharmila, ideal bucket list…everything under the sun…

You're so unlike the image of a larger than life hero, so what made you choose a film like ZNMD?
This is definitely a commercial film and hence a bigger platform. It's the kind of film you would want to dress up for and make it all glossy, but that does complement the look of the movie too. Over the years I've realised the importance of a good producer, because he is the one who's responsible for marketing and distribution which, in a way, decides the fate of the film. The small scale movies I worked for in the past weren't marketed properly and hence they were flopping. Also, the bigger projects that were coming my way weren't interesting me at all. I was always put into this comic mould. People thought he's an idiotic looking kid, so let's put him in a multi-starrer and that's the reason I continued experimenting with small budget films. It's not that I don't like larger than life concepts. I genuinely liked the script of ZNMD and that's why I chose it.
What was it like working with the stars, especially Hrithik and Katrina?
I don't think my style is much different than Hrithik's. He reacts to his co-actor in a certain way and goes with the flow rather than sticking to a certain method. More than anything else, Zoya (Akhtar) was directing us in a very professional way. But I am not working with stars for the first time – does nobody remember Aisha? Honestly, it doesn't matter if the movie has stars or no.
Your ideal bucket list?
Skydiving and deep sea diving were up there on the list, but now I have to think of something new to replace them. I have already done these while shooting for ZNMD .I was dying to do this all my life and on one level I did the film only for this (laughs). I also love travelling; probably if my next film is about exploring new places, my list would be complete.

Shooting the La Tomatino song – looks like you guys had a lot of fun…
It looks exciting, but it's all acting. We were shooting for three days, stinking and shooting in the hot weather. But, yes, it was shot at the same place, the same road where the festival takes place and we were very particular about being authentic. I, Hrithik and Farhan didn't touch tomatoes for almost a month after that! We couldn't bear the smell.
How do you like to live your life?
I like to live life at the moment. Everyone has a past and all, but I try not to think much about it. I like to focus at the moment and see what I have right now.
You have actively participated in environment related issues over the years…
It's a bit of everything, honestly. I think anybody who's even slightly humbled by success and gets a lot of positivity from the environment, it's natural for them to give back. For instance, right now I am talking about Irom Sharmila – does anybody know who she is? We have people talking about Baba Ramdev and Anna Hazare who have been fasting for a couple of days, but Irom has been fasting for 11 years now and she's been force fed with tubes. That's the reason people in the Northeast don't care about us. The AFSPA (Armed Forces Special Powers Act) in the Northeast has been abusing the law and in November they killed ten innocent men. Irom is not just fighting, she is also trying to get attention, but is not being given any. I tried to promote her in a TV show, but my part got cut as the channel was scared of airing it. So, ya, I'll continue talking about such brave people.
What's with the moustached look?
I've sported a moustache before in Manorama Six Feet Under. But, yes,this look is for my next movie, Shanghai.