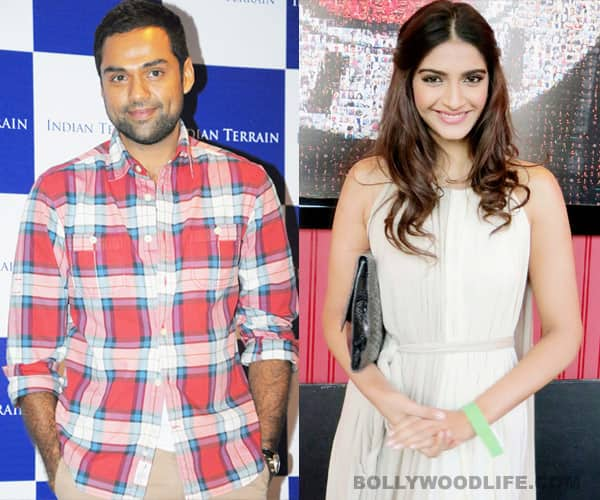 Abhay and Sonam will very soon be seen in Anand L Rai's next film, and it seems the two have decided to get professional and not let past differences affect their work
Abhay and Sonam had major differences while shooting for Aisha, which eventually resulted in Twitter wars and accusation games. In fact, we also heard that Sonam was extremely hurt by Deol's bitter comments directed at her dad Anil Kapoor. Looks like after all the fighting and quarrelling, the two have decided to let bygones be bygones, or else why would they agree to work with each other.
The film also marks the debut of Kolavari Di singer Dhanush, and we hear that Abhay has a very small role to play in the movie. Also the director of the film said in an interview that when he told Sonam about Abhay's involvement in the project, she didn't seem to have a problem with it. In fact, she was quite eager to share screen space with him.
Now that peace has finally prevailed in this chaotic battle, we don't rule out the possibility that this might just be the calm before the storm. And we must confess that we quite eagerly await the spicy war between the snooty Sonam and the intellectual Abhay, yet again…