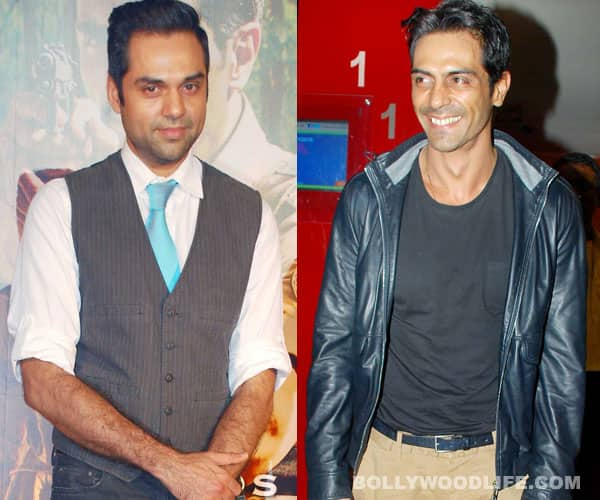 Cineswami discusses the line-up of the 56th BFI London Film Festival being held in October
Hardships are a hard fact of our hard lives. And in order to spare you these hardships, Cineswami accepted the hardship of a chartered private plane ride and the discomfort of the best suite at The Dorchester offered by the British Film Institute and flew over to London to see what Indian offerings the 56th BFI London Film Festival (October 10- 21) served up.
The setting was the Odeon Leicester Square, Europe's largest cinema, where more than one thousand of the world's top film journalists were gathered to find out what the festival's new director Clare Stewart, formerly head of the Sydney Film Festival, would reveal. Coffee, tea, juices, cakes, pastries and croissants were on offer, but Cineswami would have none of it, having breakfasted royally on the Dorchester's full English earlier.
The clock ticked towards 10:30am, the time of the big reveal, and the air was thick with anticipation and the fug of unwashed journalist. And the clocked ticked past to 10:40 and thence to 10:45, thus cheering Cineswami up no end because if the famously punctual British can follow Indian Stretchable Time, there is hope for Indian cinema on foreign shores yet. The good cheer was justified when Stewart, after droning on for some time about other films (Newsflash: apparently they have some cottage industries making movies outside of India), finally came to the point.
This year, as usual, there are only five films from India, out of a total of 225. But one of them is that rarity for an Indian film at the London Film Festival – a Gala at Leicester Square's venerable Empire cinema. Prakash Jha's Chakravyuh is the film chosen for this honour on October 11 and stars Arjun Rampal and Abhay Deol will walk the red carpet. Distributors Eros must be happy because the film releases the next day and they get a free world premiere at the festival's expense. There are two more screenings of Chakravyuh as part of the festival, but only fools will attend those because the film will be available at a multiplex next door at ticket prices that are less than half of the festival.
No festival these days seems to be complete without an Anurag Kashyap production and this year London has two. Peddlers aka Halahal, directed by Vasan Bala and starring Gulshan Devaiah that's already been to Cannes and is also in Toronto, has been chosen as has Aiyyaa, directed by Sachin Kundalkar that is Rani Mukerji's comeback vehicle and Malayalam superstar Prithviraj's Bollywood debut. Anand Gandhi's Ship of Theseus, another Toronto selection, is also in.
Mira Nair's The Reluctant Fundamentalist, a co-production with the US and Pakistan, Boyd Hicklin's cricket comedy Save Your Legs!, a co-production with Australia, and Prasanna Vithanage's With You, Without You, a co-production with Sri Lanka are other selections with India connections along with Deepa Mehta's Midnight's Children. And, as part of the archive screenings – an aspect of cinema notoriously neglected by India – a spanking new and restored print of the late, great master Satyajit Ray's Mahanagar will be screened. This last piece of news alone made Cineswami's arduous journey worthwhile. Toodle oo and pip pip to all.
ALSO READ: 43rd International Film festival of India (IFFI): Indian Panorama section to screen 47 films