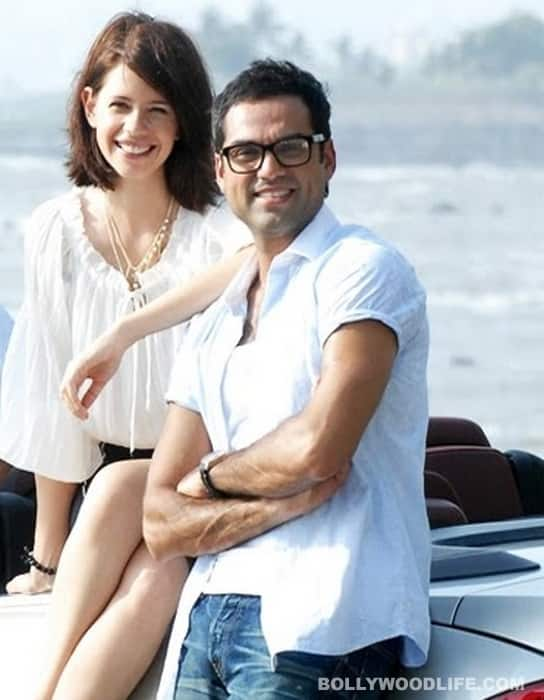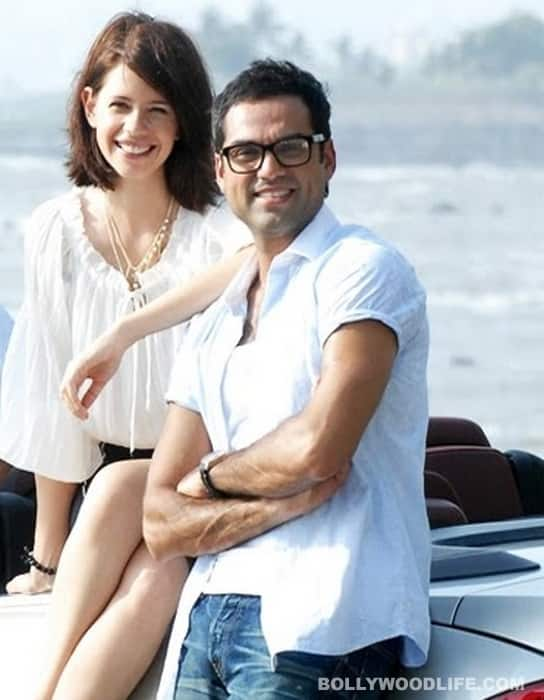 Cineswami managed to know some secrets of the Zindagi Na Milegi Dobara stars and director, at the 42nd International Film Festival of India in Goa
The secret is out. Abhay Deol and Zoya Akhtar have confessed that they don't watch non-Bollywood films, that is, films made outside Mumbai in the other Indian states. Kalki Koechlin said that she'd watched a few Marathi films, but only when she was, in her own word, "dragged" to screenings by hubby Anurag Kashyap. The trio were on a panel at the just concluded Film Bazaar organised by the National Film Development Corporation (NFDC) that ran alongside the International Film Festival of India in Goa. Interestingly, though the discussion was about new trends in Indian cinema, the august panel spoke only about Bollywood. The trio were jolted out of their smug mutual back scratching when an intrepid and very polite member of the audience asked them the loaded question about whether they watched films in other Indian languages.
Zoya confessed to not watching any regional films but trotted out the excuse that subtitled DVDs were not available. As everyone knows, that's a poor excuse indeed as any major DVD store in India has sections devoted to other language cinemas that are subtitled. Abhay was caught off guard and he didn't even proffer an excuse, saying that though he knows Punjabi, he didn't watch any films in the language. Abhay also got into a slanging match with a film critic from a regional language newspaper that said that only regional language cinemas are making India hold up her head in pride worldwide. Kalki confessed to downloading world cinema films with subtitles. If that's the case, why not Indian cinema, since this is the country that feeds you, nurtures you and keeps you in work? Guess Bollywood is just not interested. Only actor/producer Sanjay Suri, who was also on the panel, spoke for the rest of India when he commented that Bollywood makes up only 25 percent of the Indian film industry.
On another panel, a television film reviewer known for his shrill style interviewed Farah Khan on stage. As Farah had nothing new to say, Cineswami will spare you the agony. Hollywood actor Heather Graham was prowling around the IFFI, but alas, not many punters recognised her. Off-Bollywood fest regulars like Anurag Kashyap and his gang were hanging around as usual. His six-hour epic Gangs of Wasseypur is generating some buzz. Dibakar Banerjee was present too, hoping to attract finance for his new film The Boy and the Bandit, as was Ketan Mehta with Noor – The Princess Spy.
The biggest cheers at the Film Bazaar were reserved for Gandu director Q, who showed the promo of his new film Tasher Desh (Land of Cards), based on a Rabindranath Tagore opera. The kinetic and electrifying trailer fired the audience's imagination when it was screened thrice to packed theatres. This is one to look out for in 2012. There was also Ashim Ahluwalia's Miss Lovely, a delightful and controversial satire set in the seediest segments of Bollywood that generated considerable interest.