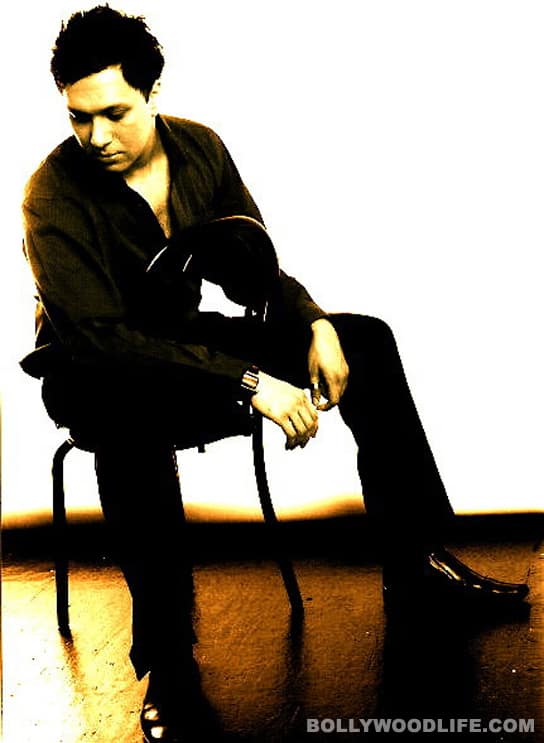 After Ra.One, Abhijit is all set to rock with his work on the albums of Agent Vinod and Race 2. But not everything is hunky-dory for this music producer who reveals some dirty secrets from the world of Bollywood music
Meet Abhijit Vaghani, a foodie who loves Chinese cooking just because it can be digested quickly before you get ready for a big Punjabi feast. Here's a music junkie who can't think of working anywhere else apart from the music industry or … err…. McDonald's! After Ra.One, Abhijit is all set to rock on the albums of Agent Vinod and Race 2. But while we've all heard the names of music-men like Pritam and Vishal-Shekhar associated with these movies, Abhijit was never in the limelight. Why so? "That is because everybody thinks that being a music director is the end goal of music production, which is not right!" he says. After all, direction is just another category in the music industry. So what is Abhijit's job then? "Music production is dressing up the tune that a music director comes up with. Everything under the voice is ours," he answers. "There are very few music producers who can do justice to the tune in a music director's head."
A lack of knowledge in the music industry is one of Abhijit's prime concerns. "Movie producers and directors don't give us the freedom to display our talents," which is the reason for most of the fights. "Just because they are the ones pumping in the money or directing the movie, they want to show their authority." And in this play of power, Abhijit thinks, creativity loses out.
Music wasn't something that happened to Abhijit while he was busy making other plans. Even in school, while studies were compulsory, music remained a priority. "I used to be a stage performer during my school days." Did parents object? "They left me to my creativity." Abhijit was lucky – his family was benevolent enough to spoil him with goodies such as a keyboard and a guitar.
As a result, Abhijit began his experiments with music fairly young. At 18 he decided to convert his passion into a career. "I started working at a friend's post production studio and initially was producing jingles," he says, remembering the time he earned around Rs 2500 per month.
Talking about teenage memories – were there any painful ones responsible for Abhijit's creativity? "First girlfriend stayed just for two days," he chuckles. While that didn't really sound too painful, we probed further. What inspired the maestro? "Everyday life, my mother, surroundings, a patch of green…." But the moment he starts working on a song, all that ceases to exist. "It's just me and my computer."
While Abhijit was struggling to find a foothold, Sanjoy Chouddhary, son of legendary music composer Salil Choudhary, offered him his first big break – the remix of Zindagi ek safar. "Incidentally, that was my favourite song since I was a child." Many of his childhood favourites – Dum maro dum, Pyar do pyar lo – came to him after that. And then Abhijit stepped into movies with Salim-Sulaiman's Wanted. "I was trying to chase them for over two years," he confesses candidly. "Working with them was my favourite experience." After Wanted there was no looking back. Since then he has officially remixed songs from Aarakshan, Singham, Band Baja Baraat, Buddha Hoga Tera Baap and Ra.One.
According to Abhijit, music in Bollywood has not been fully explored. "I would like to bring a little change in the Bollywood sector," he says, "and I've tried to do that with my grooves." He wants the audience to embrace new beats. "Don't limit yourself to Bollywood or selective Hollywood music," he urges, what if you don't feel for what you are listening to?
And, with success walking close by his side, he hopes for a little more freedom and trust from filmmakers, because then, "We can show you a better product that what you expect for yourself," he wants to tell them. And that sentiment does indeed sing!