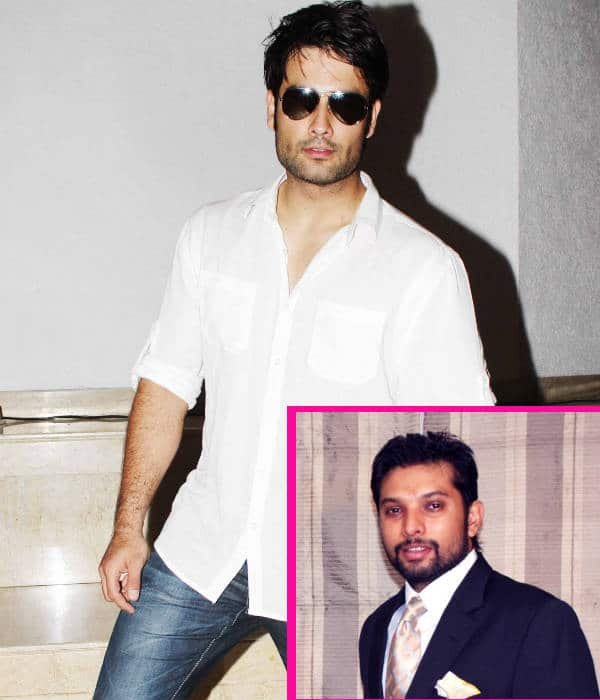 EXCLUSIVE: Rishab Kundra is back albeit with a new name and character, confirms the producer
Abhinav Shukla's Nautanki Films has rehired Vivian D'Sena in Madhubala Ek Ishq Ek Junoon owing to public pressure and dipping numbers, but the producer says that they got him back 'coz the story demanded.
The promo has been shot; we wonder what Vivian will look and behave like? "Yes we shot the promo yesterday, but I cannot reveal anything about the character. If I tell you anything, where's the surprise element then? You will get a glimpse of him when the promo goes live tomorrow," said Abhinav.
Guess it was always decided to get the actor back as the main lead and make Gunjan Utreja the antagonist, right? "We did not decide this in the start. However, the story demanded an exciting twist and that's how we creatively planned to get DSena back in the show."
The producer says that Vivian's proximity to the show and the production house convinced him to comeback. And the rumours of his absurd demands are all untrue. "Vivianis a good friend and has been closely associated with Madhubala since the beginning. He was very excited to hear the change in his character and the new role we offered him. The excitement and attachment to the daily soap, production house and channel is what compelled him to come back. I know there are rumours suggesting that DSena made astronomical demands, but that's not true. Everything has been done fairly. Everyone gets what they deserve. All this allegations are baseless and false. He has never made any demands to me and nor has he asked anyone else. There will be some remuneration changes, but that is extremely confidential."
Guess with the hero coming back, Gunjan will become the third wheel in Drashti Dhami and Vivian's love story. "The story will not revolve around these three pillars – Madhubala, Abhay Kapoor and the new Vivian. We will soon disclose the name of DSena's character. Utreja was very welcoming and excited about the change in his character. Love triangle or not for that you have to wait. I really cannot reveal anything about the storyline."
Apparently, Vivian's character is still being shaped and once the plot is in place, the actor will start shooting for Madhubala Ek Ishq Ek Junoon.
BollywoodLife too welcomes Vivian and hopes that Gunjan continues his work the way he did!