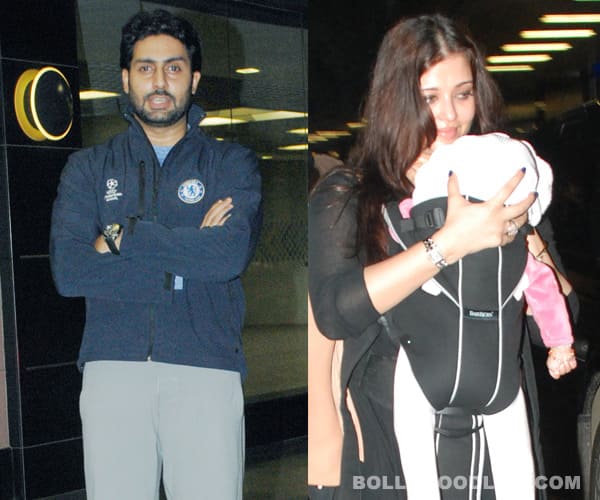 Abhishek Bachchan has his own way of dealing with things. If he wants to protect his wife and daughter, all he'll do is come and shake hands with you to divert your attention from his family. That's what he did recently when he arrived at the airport to pick up Ash and Beti B
So while Aishwarya was as always seen playing hide-and-seek with the media, Abhishek was strutting around in his usual calm and composed manner. Now we always knew that Abhi isn't the kind who will go around directing slings and arrows at people when he's agitated. He knows how to keep himself under control and we loved the way Jr Bacchchan dealt with the whole situation. He simply shook hands with a fan and grinned at the crowd, despite the fact that the media was breathing down his neck and the paparazzi constantly hovered around.Now someone else in his place would had been highly infuriated.
Abhi brought his chivalrous nature to the fore, opened the car door for wifey Ash carrying Beti B Aaradhya and gave a tight hug to mom-in-law Vrinda Rai. With absolutely no hint of arrogance or pride on his face, the Bol Bachchan actor made sure he didn't make a mountain out of a molehill. Looks like Bachchan Jr is learning the ropes of how to be on our good side…and we quite like that!
ALSO READ: Amitabh Bachchan NOT dead!