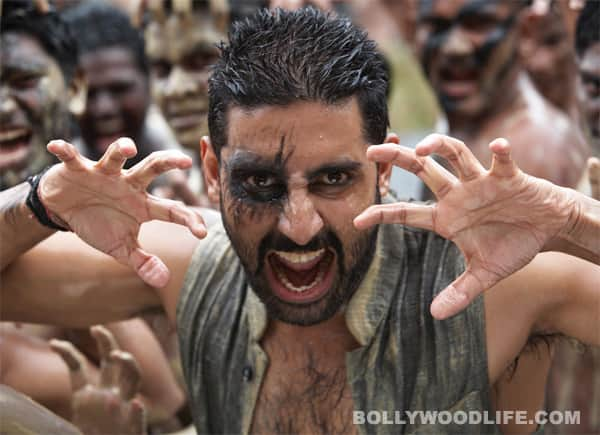 Jr Bachchan will be seen in Deepak Sawant's political thriller
If you are beginning to wonder whether that Abhishek Bachchan's decision to make his debut in a Bhojpuri film is because of his recent Bollywood duds, it definitely isn't so. It also has nothing to do with the fact that Ravi Kissen has announced his retirement from the cinema made for the audience of UP-Bihar. The fact is that Jr B has always wanted to connect with his roots and this was one of the more convenient ways of doing so. Another reason for his inclination to do a Bhojpuri flick is that his parents are doing, because of their proximity to filmmaker Deepak Sawant.
As AB Jr wanted to act in a Bhojpuri film, he requested Sawant (Sr B's make up man for many years) to cast him. We heard that Deepak will be signing Abhi for a political film titled Ganga Ramji. The film revolves around two fighting politicians and how others benefit from them. The veteran make-up man's third film with Amitabh Bachchan, Ganga Devi, which also stars Jaya Bachchan and Gulshan Grover, will release post the IPL season. His political thriller with Bachchan Jr will go on the floors later this year. We hope the Players actor finds that elusive BO superhit in the hinterlands.
ALSO READ: Will Shahrukh Khan overshadow Abhishek Bachchan yet again?