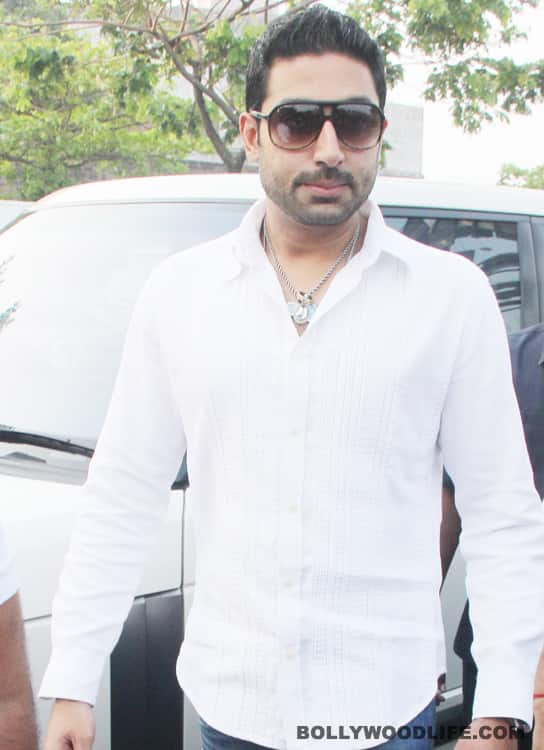 The four-month-old can call the car her own… once she starts talking!
Aaradhya is one lucky baby. So what if she had to wait four months to get a name? She won't have to wait eighteen years to get her own car! Her papa Abhishek Bachchan has already bought his baby girl a stylish car. We hear that Abhishek has booked an Audi A8 for his li'l darling. For those who are not auto aficionados, the Audi A8 is a four door luxury sedan with multitronic automatic transmissions and high-end electronic safety features. We are not surprised. Ever known the Bachchans to do anything in half measures? The family had driven Aaradhya home in their older Audi but that's not why they finalised this car for the baby. Abhishek and wifey Aishwarya chose it as they believe in the significance of the letter A. Their belief is so strong that they paid Rs 1.50 crore for it!
Looks like Abhi and Ash are not going to spare any expense on their darling daughter. Wonder what they'll do if baby Aaradhya decides to fly aeroplanes in the future!
ALSO READ: What will be Aaradhya's nickname?