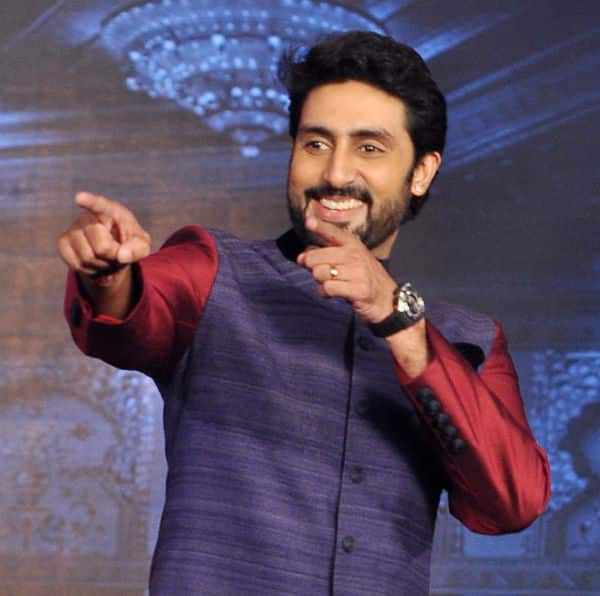 The Shah Rukh Khan and Deepika Padukone starrer will have the Dhoom actor going shirtless… Will it be a sexy attempt? Let's find out!
Farah Khan is about to release the first song from her upcoming film Happy New Year, titled Indiawaale. And that is not all which is keeping the HNY team excited, their promotional SLAM tour is also to start very soon. Fans who are dying to see Shah Rukh and Deepika rock the stage are in for a little surprise! You just just catch Abhishek Bachchan going shirtless on the tour! Why do we say so? Read on…
We know that Jr Bachchan isn't much of a fitness freak but something made him adhere to a strict diet and work-out regime to get back into shape these past few months. A source close to the HNY team revealed, "It was kind of a dare that he (Abhishek) accepted from Shah Rukh on the sets of Happy New Year. This was after several portions of the film were already shot. Shah Rukh told Abhishek that if he lost those extra kilos, he would allow him to go shirtless on the world tour."
Now as the entire team is gearing up to set out touring with the SLAM concert from next month, Abhishek is putting in extra effort and sweating out extra hard to have his shirtless moment on the tour! After all, izzat ka sawaal hai! The same source further added, "Abhishek has been very sincere about his training. He has also altered his diet. His co-star Sonu Sood has also given him a lot of inputs regarding his workout regime." A friend of the actor has confirmed that he has lost around 7-9 kg thanks to the strict regime. Looks like Abhishek is leaving no stone unturned to flaunt a shirtless body."
Well kudos to you Abhi, we hope to see you in a new avatar soon!