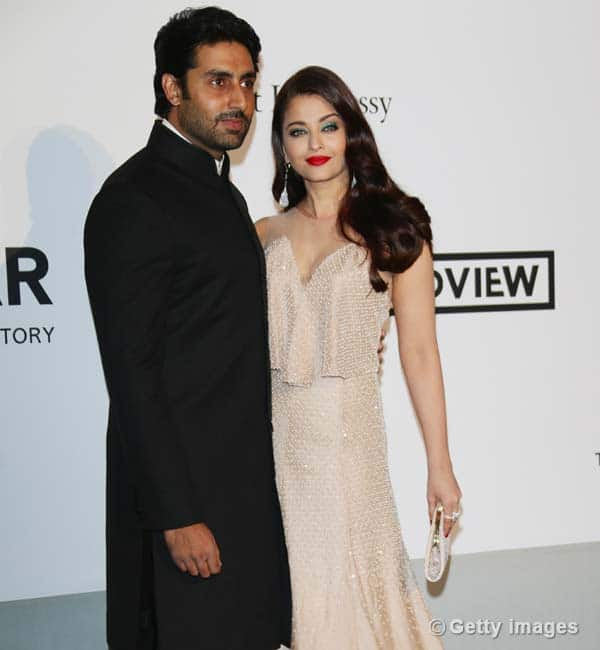 Well, while everyone is praising Aishwarya for her Cannes appearances, hubby chooses to take the credit. Read on to know the full story
Aishwarya Rai Bachchan looked bewitchingly beautiful as she posed on the red carpet at Cannes 2014. She stunned everyone with her first appearance, which was the best of all for sure. Her first Cannes appearance was so stunning that even hubby Abhishek Bachchan's mouth was left wide open. That's bound to happen often when you are married to the former Miss World, no? Anyways, Ash made her third appearance alongside hubby Abhishek and they both certainly make an adorable pair. But wait! What did Abhishek have to say about their appearance? The Dhoom:3 actor tweeted, "I make her look good!!" But that's not all that his tweet said. He added, "Then again… anybody compared to me will look good!" Awww! That's not true, is it?
While Aishwarya Rai Bachchan, who is now a yummy mommy apart from being one of the most beautiful women in the world, Abhishek himself is quite a hunk, no? What say, BollywoodLifers?