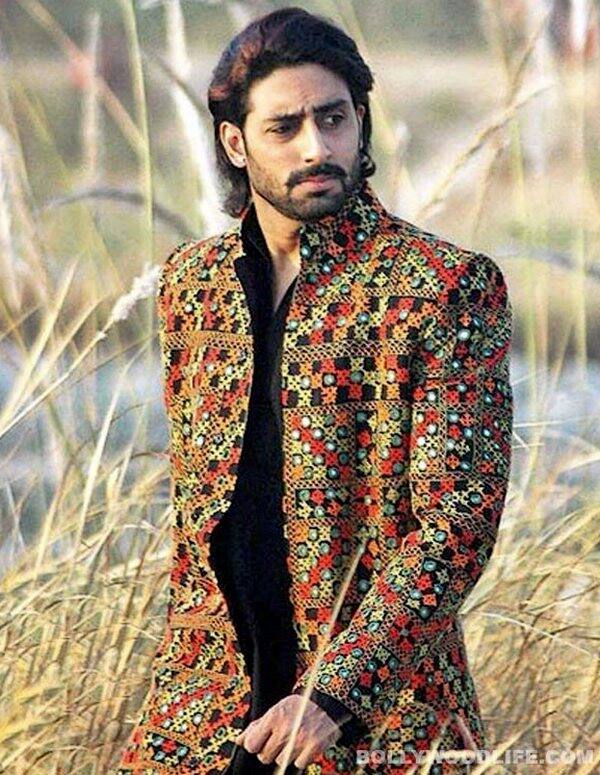 Cineswami tells you more, also throwing light on Peepli Live director Anusha Rizvi's next based on Amitav Ghosh's book Sea of Poppies
While the world was getting its collective knickers in a twist about Amitabh Bachchan's health, his son made a quiet trip to Chennai and back. The reason wasn't to stock up on idlis, dosas and pongal or even Dindgul biryanis, but to catch up with the man who made him act decently twice and once went horribly wrong – Mani Ratnam. The director had extracted decent performances from Aby's baby in Yuva and Guru, but failed spectacularly with Raavan. The visit was an official one, beginning with talks at Mani's plush office, followed by lunch at his home. Abhishek then made his way over to AR Rahman's place to pay his respects. Perhaps this was an attempt to patch up with Mani and co and resuscitate his flagging career, as Bachchan senior seemed to think that Raavan failed because of poor editing and not poor acting by his son and daughter-in-law Aishwarya Rai.
If Abhishek had the time, he could have dropped into a Chennai cinema to watch the restored and re-released version of BR Panthulu's Karnan, featuring a tour de force by the peerless Sivaji Ganesan as Karna and a playful performance by the great NT Rama Rao as Krishna, and picked up some acting tips. The 1964 film is putting new releases to shame; packing in the crowds like it did when first released. Just shows that there is a theatrical market for new prints of older films, also proved by the stupendous success of the Titanic rerelease.
Meanwhile, Peepli Live director Anusha Rizvi is back and looking for funding for her new project Sea of Poppies, based on the acclaimed book by Amitav Ghosh. The book was a global bestseller and was followed by River of Smoke. Ghosh will complete the third part of his Opium trilogy this year. Rizvi was one of those chosen for the Sundance-Mahindra screenwriters lab in March. The book begins in the opium fields and factories of Bihar, then follows the fortunes of a prince in Bengal and that of the daughter of French botanist before going on to a ship sailing on an epic voyage. "It's a love story, a revenge saga, an adventure romance and an action drama all rolled into one, and set against the backdrop of the sea. Right now, we are trying to raise funds for the film," says Rizvi. The funds are definitely not coming from Aamir Khan. He produced Peepli Live and then Khan and Rizvi had what can be politely described as creative differences.
The overseas distribution market for Bollywood is brutal for the smaller, independent films with many of them not getting distributed at all, or going straight to video. Now, Indians in America can watch brand new films on the day of India release. No, we're not talking piracy, but a new, legal service called Mela that is acquiring streaming rights for some 2,000 films in various Indian languages. Mela made available films like Chaurahen, Good Night Good Morning and Ghost on the same day they released in India. Pity the films were all duds.