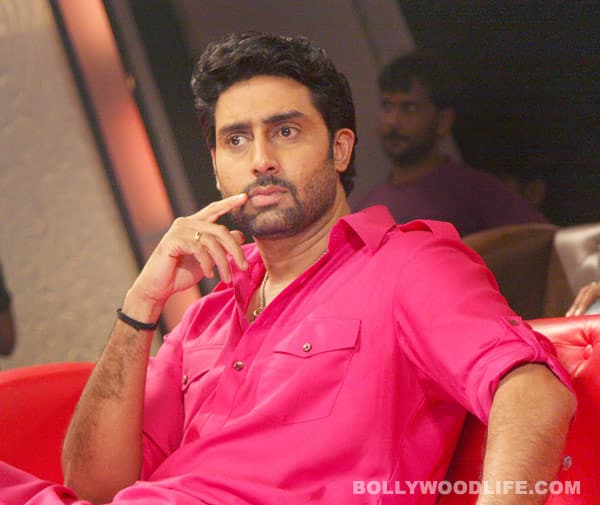 We've spoken at length about Aishwarya Rai Bachchan being a new mom, but li'l has been said about Aaradhya and her father. But now the Bol Bachchan actor finally speaks up! And here's what he has to say about his li'l baby
While on the one hand we have proud Daddy Raj Kundra tweeting happily about his baby Viaan, on the other we have Abhishek Bachchan, who hasn't been too vocal about his Beti B, Aaradhya. But now, finally, an elated Papa Bachchan Jr has decided to open up!
Trying to put a finger on what exactly changes once a baby enters your life Abhishek says, "It is like there is another person for whom you are willing to do anything. Your responsibilities are there, but I don't know how life changes." Awww! We totally understand, Abhi, that it's a feeling hard to put into words.
But then with the elusive changes comes one that even this new Papa can't deny. And that's the increase in responsibilities. "My daughter is the focus of everybody's attention. You are willing to do anything for her. Her innocent presence makes everyone want to spend time with her," he says. And we totally agree.
What's more, talking like a perfect Daddy Abhi also says, "There is no rulebook and you just do what you feel is right. Each parent will discover things themselves." Surely, Daddyji. And we hope you have loads of fun as you discover li'l Papa lessons while on the parenting journey. But wethinks you'll learn a tad-bit faster if Mommy Aishwarya Rai Bachchan lets you spend some more time with cute li'l Aaradhya. Right, BollywoodLifers? Wink, wink.