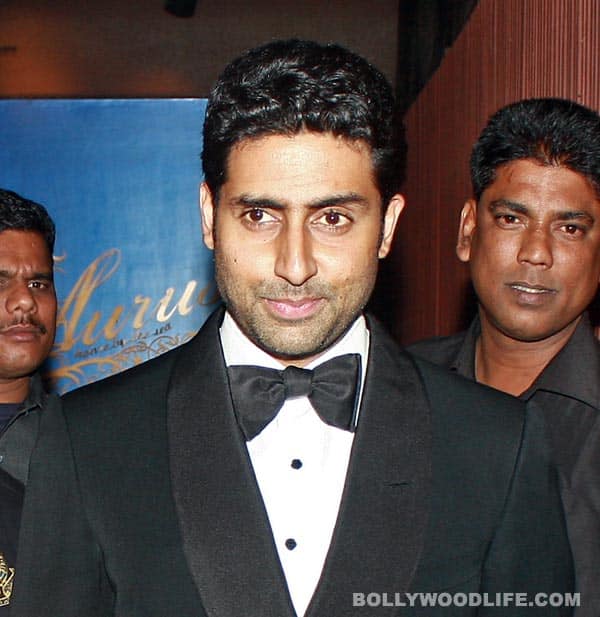 Though he is amused, proud papa Abhishek has decided to keep his fingers crossed. And here's why
Papa Abhishek Bachchan was in for a surprise when he returned from his travels to promote Bol Bachchan. His li'l bundle of joy Aaradhya Bachchan aka Beti B had started looking tad bit different and was starting to crawl, too. Whoa! "Well, this is weird – I go on a promotional tour, I come back and her face has changed. And I am being told that for the first year or two, her face is going to keep changing," the actor said in an interview.
But that's pretty normal, and AB has himself acknowledged it, right? Even so, the actor can't help feeling nervous. And do you know the reason for his jitters? "I don`t know how good or bad a thing that is, because I am sure we all want her to look like her mom. I mean looking like this (he points to his face, and laughs) would be a bit scary for a girl," he said. Uh-ho! We totally empathise with you, Papa dearest.
What's more, we are told that Abhishek wants a middle-class upbringing for Aaradhya . "Aishwarya (Rai Bachchan) and I would like to bring her up as normally as possible. By the grace of God, my parents were fantastic. We were a very normal family and we have had a very middle-class Indian upbringing. We were never made to realise who we were or that my father and mother were huge stars – it was a very normal house and I`d like my daughter to have the same thing." Ahem ahem. How…errr…normal!
But Aaradhya is already a star, isn't she? Remember how the shutterbugs went berserk trying to catch a teeny-weeny glimpse of your baby princess, AB? Maybe you need to learn a thing or two from grandfather Amitabh Bachchan on how to keep kids away from the prying eyes of this big, bad world. Wink, wink.