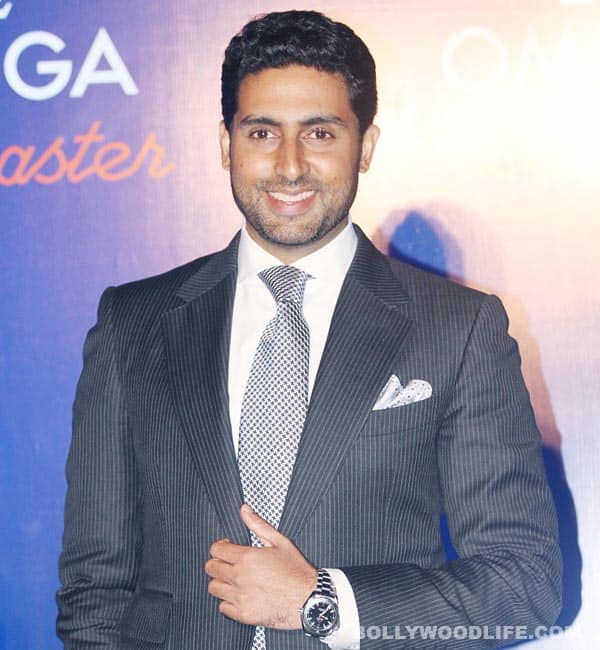 But after the heavy-duty action that we are sure will be stuffed into Dhoom:3, would you really like to see him in a romantic avatar?
Abhishek Bachchan, who was recently surprised at the way his daughter – Aaradhya Bachchan – is growing up and how fast he sees changes in her facial features, is currently busy working on his action flick Dhoom:3. And we must say, we love AB in the role of a no-nonsense cop.
But Abhishek doesn't want to stick to doing action films, as he was found doing in some of his recent movies like Players, Dum Maro Dum and Game. So next he will be seen romancing his costar in Kunal Kohli's new love-fest.
According to certain birdies who flew in to chirp happily to us, the filming of this one will begin in the first half of 2013. But quiz Abhishek about it and he will insist on staying mum. "It's too early to talk about it right now," he said in an interview. Sigh!
Why so, AB? Are you nervous about returning to the big screen as a romantic hero? Well, we don't blame you for feeling indecisive over this one 'coz we still remember (and shudder) at the thought of your blopers like Dhai Akshar Prem Ke, Tera Jadoo Chal Gaya, Shararat and Main Prem Ki Deewani Hoon. And we hope that this movie turns out to be nothing like those turkeys. Fingers crossed!