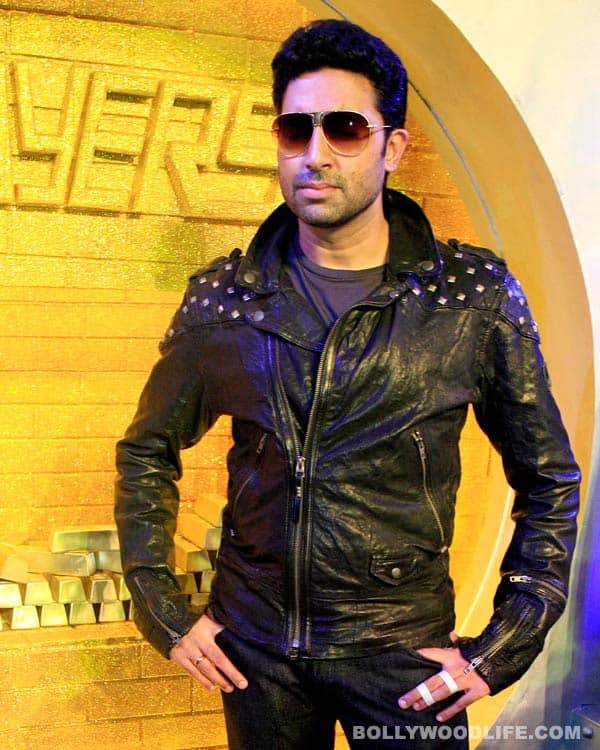 And he didn't do it 'coz he wanted to spend time with baby daughter Aaradhya or start shooting for his next film. He toiled hard to fulfill a deep – but not dark – desire
We all know that Abhishek Bachchan is a sports fanatic. Be it the world's favourite game of football or India's national sport of cricket, in all likelihood you will find the Bol Bachchan actor in front of the TV set during the FIFA and IPL tournaments.
But we recently discovered there's one more sport the latest B-town daddy crazily and closely follows. His other obsession is car racing, Grand Prix, Formula One, et al. And that's why Abhi worked days and nights to wrap up the dubbing of Bol Bachchan. He wanted to be present in person at the elite 24-hour car racing event on July 16th in the picturesque town of Le Mans in France.
Our birdie the buddy reveals, "He virtually stayed awake nights to complete the dubbing so that he would get time off for a few days before the film's promotion kick off." For years Abhishek tried to attend the car racing event that has been happening for 80 years now. But something or the other blocked his dream from coming true.
Our informant says, "Abhishek will be glued non-stop to the tracks for 24 hours. He's as excited as a schoolboy about realising one of his secret dreams."
So who said men always dream of beautiful women! Sometimes they do desire meaner and leaner non-living objects. Right, Abhishek?