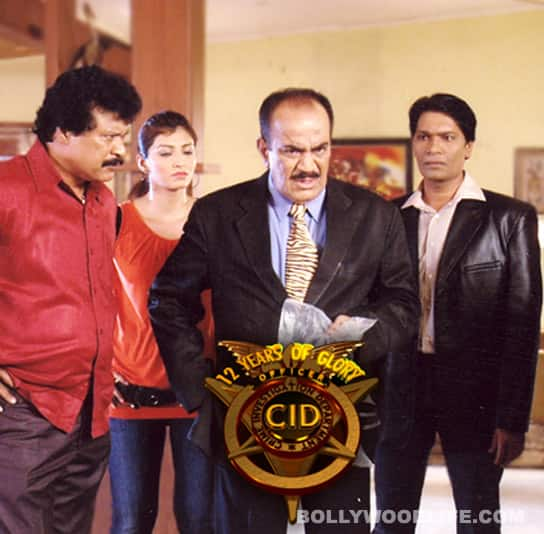 CID is more famous for its dialogue than for the cases its team tries to solve. ACP Pradyuman has been repeating his lines for over 12 years now, leaving the viewers in giggles. Let's see what the ACP says when he changes language from Hindi to English…
Daya, yeh aise nahi batayega, isse bureau le chalo!
Daya, like this he won't say. Take him to bureau.
Toh lash gayee kahan??????
So where the dead body went??????
Kuchh to gadbad hai Daya, kuchh to gadbad hai…!
Something is wrong Daya, something is wrong!
Is laash ka muh to ab Salunke hi khulwayega
The dead body's mouth now Salunke only will open.
Ab saari zindagi jail me baith kar paise ginte rehna………..phansi ka order aane tak
Now whole life in jail sit and money counting do….until hang till death order comes.
Daya, goli seene mein lagi hai matlab kisine samne se goli chalayi hai
Daya, bullet hit on chest means someone shot bullet from front.
Daya: Sir darwaza to lock hai…….
ACP: Daya darwaza tod do……
Daya: Sir, door is locked.
ACP: Daya, door break!
Daya, Abhijeet, pata lagao, koi na koi suraag toh jaroor milega
Daya, Abhijeet, find out, some or the other clue you will definitely get.
Ab puri zindagi sadte rehna jail mein
Now whole life rot in jail.