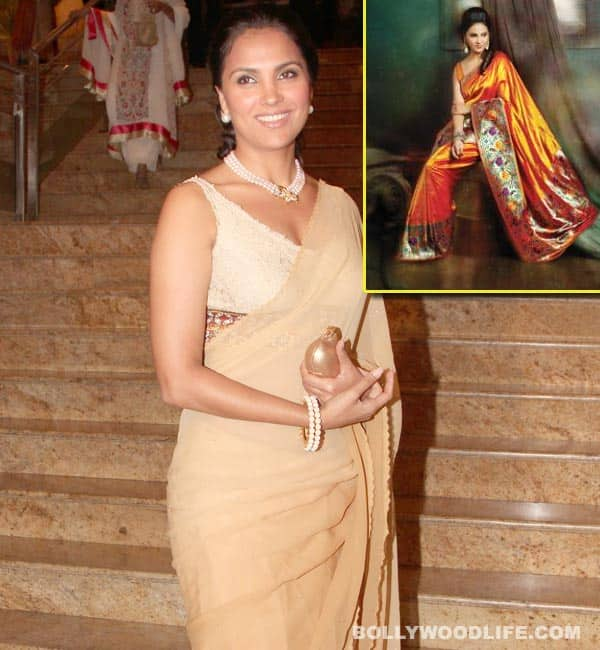 The former Miss Universe is high on creativity and energy yet again. After trying her hand at producing movies, launching her own fitness DVD, having a baby and much more, her next business plan is to get her new ethnic fashion line flying off the shelves
Cashing in on the shopping mood of the festive season, Lara Dutta Bhupathi has developed a traditional fashion collection that will be available in stores very soon. We are sure the former Miss Universe has put her business acumen and fashion knowledge to use in the best way possible. In fact, Mrs Bhupathi posted a very aesthetically taken photo on Twitter in which she's wearing a shimmering orange sari. "A sneak preview of a traditional woven sari from my new line, launching on the 21, very excited," she wrote on the microblogging site. Looks like Lara is all set to dazzle us with her unique collection, just the way she does in that gorgeous embellished sari.
But frankly, we didn't really expect Lara to come up with a traditional clothing line, since the babe is usually seen wearing western outfits. She has always been synonymous with a style that's very chic and classy. Elegant gowns and feminine dresses have been her signature statements. But we guess the businesswoman loves to astonish us.  All we can say is we are game for more such awesome surprises, madame!