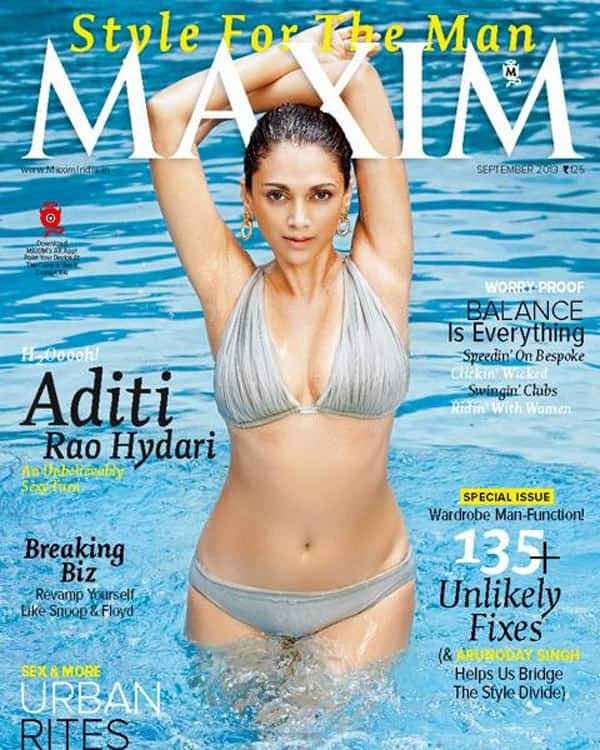 The Murder 3 actor who's donned a bikini in Boss is tired of the hoopla around it
Aditi Rao Hydari is tired of the attention that her bikini image is getting. It's not just the bikini image on the cover page of Maxim but also the pink bikini she's donned in Boss that has garnered too much unnecessary attention, according to the actor.
Aditi said, "Actually, the bikini is just another garment. I am sure every girl who swims has worn a bikini in a pool. You do wear a bikini in a pool, you don't wear a gown! I think the hoopla around a bikini should go away because that is a wrong way to look at it."
Aditi says that she'd to put in a lot of efforts to attain a bikini-friendly body. She tells us about sporting a bikini in Boss, "They (filmmakers) kept a very nice, closed set, they were very understanding. I worked out for five months and I was only thinking about when will it end and when will I be able to have a slice of pizza." She also added, "Bikini is very beautiful garment. For a girl, to be happy with her body and her femininity is fine. I've been wearing a bikini since I was a kid, and I was very comfortable"
All said and done, did you like Aditi in a bikini? Also, if she was so comfortable in a bikini, whether she was shooting on a closed set or outdoors shouldn't really be worth a mention, especially by her, right?