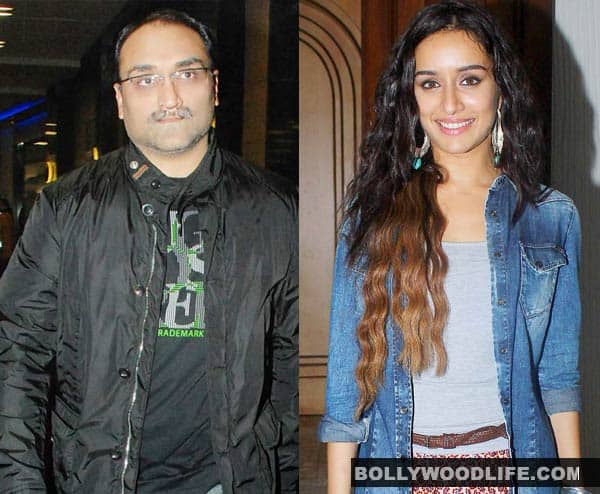 Yes, the news left us befuddled as well. But before you jump the gun and think that Aditya Chopra has turned personal trainer from a producer, we'd ask you to hold your horses and read on to find out what actually happened…
Shraddha Kapoor might just win the Miss Perfectionist tag by us.  The petite beauty is going to great lengths physically prepare for her upcoming dance-drama ABCD 2 (AnyBody Can Dance). The film which is being helmed by ace choreographer turned director Remo D'Souza requires the Ek Villain actor to look like a professional dancer. And for that poor Shraddha has to bid adieu to all her favourite foods and start some rigourous gymming. But the latest scoop we got from our sources suggested that Shraddha called Aditya Chopra for help in the fitness area!
After the bitter fallout which ensued as a result of Shraddha breaking the Yash Raj Films contract to sign Bhatt camp's Aashiqui 2, Shraddha is making attempts to mend broken ties.
The demure actor called up Rani Mukerji's husband to ask for permission to use his private gym at his office.
The generous producer was more than happy to allow Shraddha to use his gym. He even congratulated her on all the adulation she has been receiving for her melodious version of Galliyan in Ek Villain. The Aashiqui 2 actor was elated to receive the permission along with praise!
Who would have know that the quiet and reserved Aditya Chopra would be so generous as well. On top of that, who could have known that the producer would have his own private gym because the last time we spotted him, the newly-wed had a bit of a paunch. But then that spotting was ages ago, who knows if Aditya Chopra has gotten a lot fitter now. We can only say for sure once we spot him again! Hai na, Bollywoodlifers?