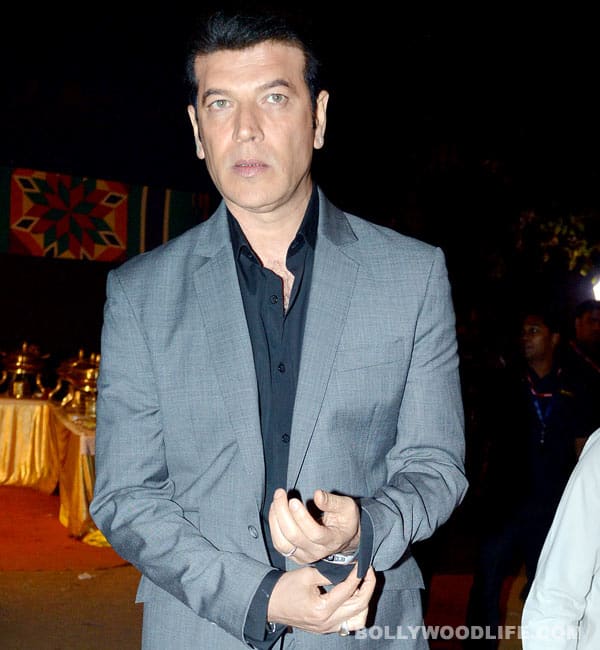 After recent reports about Jiah Khan's death being a murder and not a suicide, here's the latest update about how prime suspect Suraj Pancholi's father reacted
According to news just coming in, actor Aditya Pancholi attacked a crew from the Zee News channel earlier today. He badly damaged a camera and slammed the door in the face of a reporter, a young woman called Unaiza – the action left her with a badly bruised hand. The reporter has been admitted into the Cooper Hospital in Mumbai for treatment. Aditya was apparently upset when the reporter quizzed him about his son's involvement in the possible murder of Jiah Khan.
If you remember, Aditya and his family have been in the news for their support of son Suraj Pancholi, who was involved with starlet Jiah Khan, who committed suicide on June 3. The case is back in the news after forensic reports indicated that Jiah may have been murdered – she did not commit suicide, her mother Rabiya Khan and lawyer Dinesh Tiwari have stated in a statement. This brings Suraj back into the spotlight, since he was allegedly the last person to see Jiah alive.
While Aditya was probably being a protective father shielding his son from the intrusive media, he does have a record of violent behaviour. He was involved in a brawl with a neighbour some time ago and allegedly was abusive towards then reported girlfriend Kangna Ranaut. We wait and watch to find out what happens next…
Also read our report: Jiah Khan was murdered – forensic experts confirm