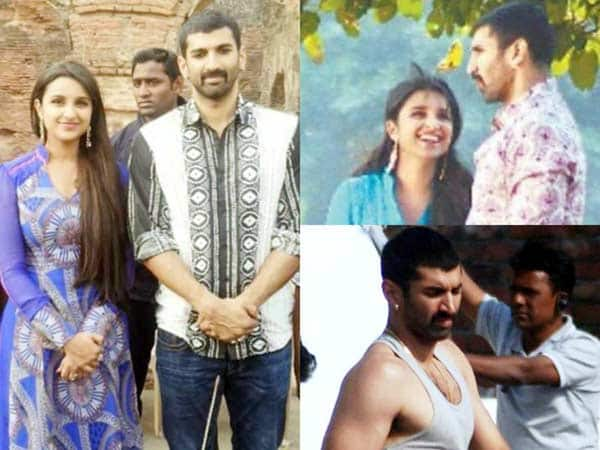 YRF's Daawat-e-ishq is the first film to have been shot in this grand park
Aditya Roy Kapur and Parineeti Chopra's next Daawat-e-ishq is the first film to get permission to shoot a sequence at Ambedkar Park in Lucknow, Uttar Pradesh. The park which is more popularly known as the Mayawati Lawns, generally doesn't permit movies to be shot inside because they feel it hampers the beauty and ambiance of the flora and fauna. But all that changed once the request came from the most highly reputed production house in India.
The film, which is being produced by Yash Raj Films , has been majorly shot in Lucknow and Hyderabad. The actors too got to visit many new locations which they had never seen before. The director and the creative team were very keen to shoot the film at Ambedkar Park as it was most appropriate for the script. However, they had inhibitions initially as no other film had been shot there so permission could have been an issue. But when they requested the concerned authorities for permission, they got a positive response and whoever has seen the shots has loved them. The team was very happy to have shot there.
Now only time will tell us as to whether the scenes shot there have come out properly or not. Maybe Daawat-e-ishq might prompt other filmmakers to start going and shooting at this grand park in the heartland of Uttar Pradesh. What do you think peeps?