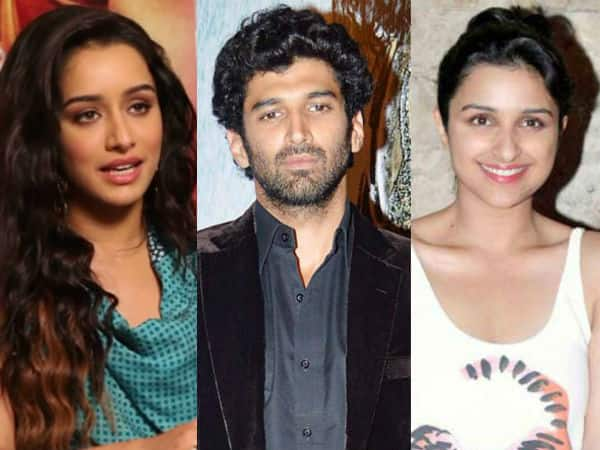 The Ek Villain actor's boyfriend is sick of attending success parties with her and rants about the same to his Daawat-e-Ishq co-star
Aditya Roy Kapur has been grumbling about attending so many Ek Villain parties. We thought he would be happy given that it is his girlfriend's film but the newbie has been telling everybody he meets that he isn't — from Daawat-e-Ishq co-star Parineeti Chopra to other Bollywood personalities.
An industrywallah says, "Aditya has no choice but to go because of Shraddha. Obviously he can't tell his girlfriend that, so poor Parineeti has to hear him grumbling. But she prefers to be neutral and keeps quiet whenever her co-star begins to rant."
Wise choice Pari, you don't want to say something and then be accused of being jealous of a rival's success.
We wonder if Aditya is bored of jealous of his girlfriend's success. Looks like Aashiqui 2 with a twist might be happening in real life for the couple.