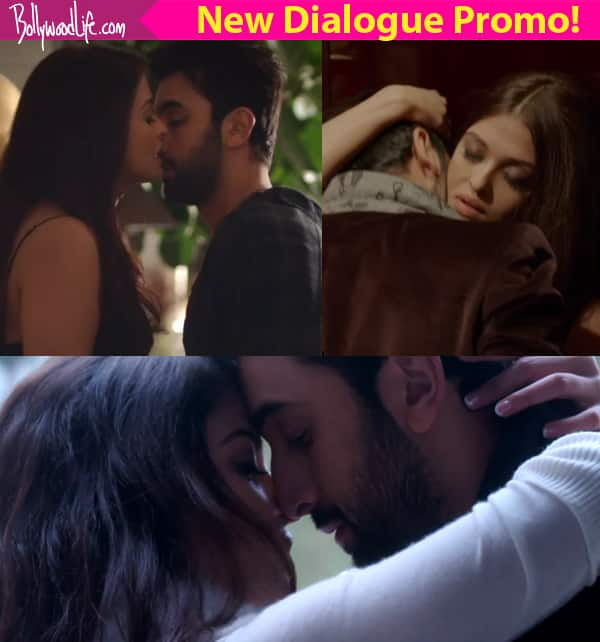 Aishwarya Rai Bachchan and Ranbir Kapoor's super hot chemistry in Ae Dil Hai Mushkil is one of the main reasons why everyone is vouching for the film. The countdown has already begun with only nine days to go for the film to release. The excitement is mounting among fans with each passing day. This Diwali is going to be a power packed one because Karan Johar's Ae Dil Hai Mushkil and Ajay Devgn's Shivaay is all set to release together on October 28. If you are completely bowled over by Aishwarya Rai Bachchan and Ranbir Kapoor's super hot chemistry in the film you are in for a treat. Here's a dialogue promo featuring RK and Ash and we ought to say that they share a terrific chemistry. Now we all know that the film revolves around love and relationships and this dialogue promo is exactly about that. Also, if you have been wondering what kind of relationship RK and Ash share in the film, this dialogue promo is the answer to your question. There's a part where Ash says "Mere zindagi mein rishtey ki liye koi jagah nahi hai" and Ranbir replies saying, "Rishtey ke alava aur bhi rishtey hote hai".
Filmmaker Karan Johar took to Twitter to share the new dialogue promo. He captioned it as, "When Aishwariya met Ranbir…..the New Dialogue set piece from #AeDilHaiMushkil". Ash and Ranbir look sensational together and we wonder why weren't they cast together before! More than Anushka Sharma and Ranbir, it's Ash and RK whose chemistry is much raved about. But will the film live up to the hype? Let's wait and watch to see that. (ALSO READ: Ranbir Kapoor's Ae Dil Hai Mushkil gets NO RELIEF from MNS – read latest update)
From the trailer to the songs and movie poster, everything about Ae Dil Hai Mushkil makes it look like its going to be a winner at the box office. Also, lets not forget the film also stars Shah Rukh Khan and Alia Bhatt who will be doing cameos in the film which is yet another reason for us to watch the film. After all the controversies surrounding ADHM, the film is finally scheduled to release this Diwali.