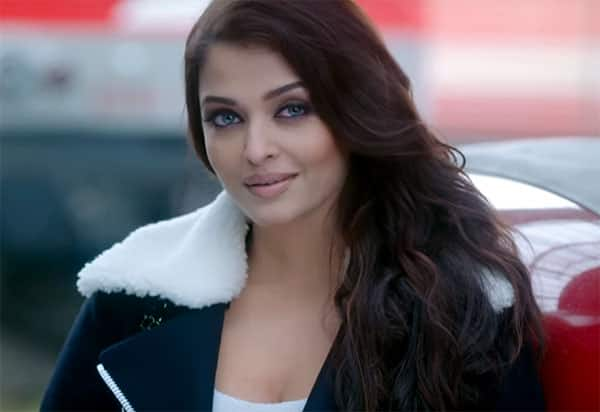 Aishwarya Rai Bachchan's comeback was something everyone was waiting for from her fans, the industry to even her haters. That's because she is one actress who is a perfect package of beauty with brains. If she is known for her drop dead gorgeous looks, she is also revered for her fine acting skills. So when we heard about her comeback we were very excited. She deserved a great film to return to the big screen after turning a mother of a kid. She chose Jazbaa which spoke about the mother-daughter bond and guess her current experience of being a mother was thought to be an extension here. She went on to do Sarbjit, a de-glam role. Guess she wanted to show how powerful she is as an actress but we feel Ae Dil Hai Mushkil should have augmented her return to 70 mm after the hiatus. Why? Let us tell you!
Ash, you have wowed everyone with your beauty since the day you became Miss World. Nobody can get enough of you. Aishwarya Rai is simply the most gorgeous woman that we have seen in last few years. Ae Dil Hai Mushkil has done full justice to that aspect of you as an actress. Every frame is dripping with hotness. You have upped the fashion quotient this year to such a level that it will be difficult for other actresses to scale up to it. Those trench coats and red lips… Woman, you look like a goddess in the film!
Aishwarya Rai in red flaunting her beautiful features by the sea

Her beauty is beyond words and here is another pic to prove it.

Image credit: Twitter

Aishwarya Rai shows off cleavage in hot picture

Aishwarya Rai looks smoking hot flaunting her cleavage in this old pic.

Image credit: Twitter

Aishwarya Rai wearing hot white dress in a movie still

Aishwarya Rai looks straight out of a fairytale in that white dress.

Image credit: Facebook

Aishwarya Rai looks sensuous during hot photoshoot

Aishwarya Rai Bachchan looks super sensuous in black during this shoot.

Image credit: Facebook

Aishwarya Rai hot HD pic

Aishwarya Rai in yet another black outfit for this hot click.

Image credit: Facebook
And that's exactly what we fans want to see in your movies. You are outstandingly beautiful for heaven's sake…let someone flaunt that and Karan Johar, we are glad you took it on you to do it. Ash, you have never looked so lovely in any of your movies before this. Trust us, it's a fan talking here.
We know you might feel that it's only your beauty that's getting you all the attention here. You are mistaken. You look like a seductress everyone would love to fall in love with. What many aren't seeing is the character you play. Ash, your character is that of this detached woman who just wants to live life and fulfil her desires. Love isn't what you are looking for. Your dialogue before the Bulleya song begins, "Mein kisiki zaroorat nahi, khwaish banna chahti hoon.' (I don't want to be someone's need but someone's desire) That's enough to say that you play a woman who is in a 'no strings attached' relationship with Ranbir Kapoor. You want nothing in return for a few a lustful glances and nights. When was the last time an actress has played such a care-a-damn woman on screen? We tried scratching our heads to look for one name but failed to come up with any. And from what we see from the songs and teaser, you have nailed it. That look you give to Ranbir when he caresses your thighs pleadingly made us swoon a lot of time. Sigh! Nobody has looked this desirable on screen since ages. You have proved 40 is the new 30! Also read: Aishwarya Rai Bachchan is stealing Anushka Sharma's thunder in Ae Dil Hai Mushkil with her swag!
Jazbaa had you as a mother fighting for your daughter and Sarbjit saw you as a de-glam sister who can do anything to get his brother back. Both have been strong roles but none of the roles made us sit up and take note. You playing a mother was pretty obvious since you have been a great mother to Aaradhya. It comes naturally to you. As for Sarabjit, it's a belief that a de-glam role should be the comeback for an actress out of arc lights for many years. That jogs people's memory about once skills. We kind of disagree here. Comebacks are always important for any actress since their options get pretty limited after they take a sabbatical. They only get offered certain roles. We would like to see Kajol often on screen but that hasn't happened since her return with Fanaa despite doing an unusual character in the film. Ae Dil Hai Mushkil's sensuous bold avatar is something which nobody expects from an actress who is thinking of getting her glory days back. And thus, this film would have made your return extremely exciting.
But it's never too late. Although we would have definitely liked to see you on screen as a seductress before Jazbaa and Sarbjit, we assure you Ae Dil Hai Mushkil will make us forget them if you have looked like that throughout the film. And for that Diwali has just become even more desirable!