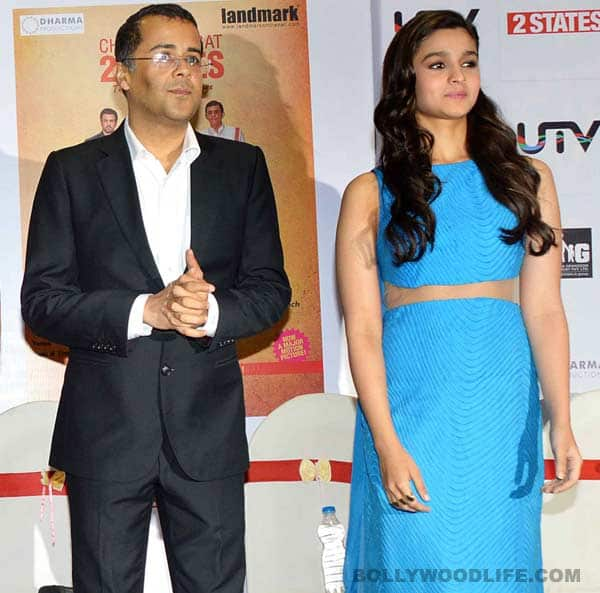 Yogen Shah
The Indian author is mighty impressed with Jr Bhatt for her performance in her latest release
Alia Bhatt is on a high since 2 States has hit the theatres. The lead actor of the film has been receiving accolades for her performance and both the indutrywallahs as well the fans. After watching 2 States, Chetan Bhagat was floored by the performances of Arjun and Alia and said that both of them have completely justified the role.
The celebrated author turned screenplay writer went a step ahead and said that the Highway actor is also fit to play Aarti's character from his well acclaimed book, Revolution 2020. Chetan said, "Alia is a fabulous actor and after watching 2 States, I feel she can fit into the mould of any heroine I conceptualise. Yes, she'd be perfect to play Aarti but nothing has been decided as yet."
Rajkumar Gupta will be working on the novelist's book, Revolution 2020 and according to the grapevine, Alia has been considered for this role. The director is also looking out for two other actors who will be playing the male lead in the film. However, there is no confirmation on the exact casting as yet. Bollywoodlifers, do you think the Highway actor can do justice to Aarti's character from Revolution 2020?