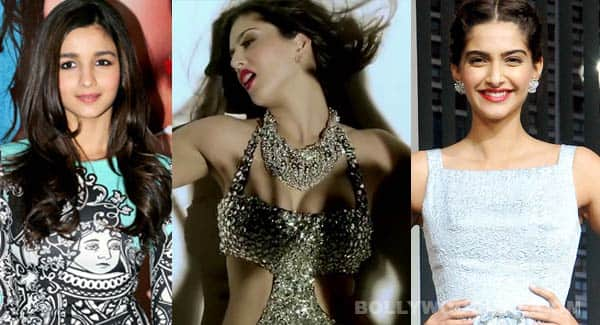 Looks like some B-town ladies don't want people to compare them with the adult film actor turned Bollywood babe
Sunny Leone indeed triggered a thousand fantasies with her sizzling act in Baby Doll song from her latest horrex film, Ragini MMS 2. The song has been a huge hit in party circles and has topped chart busters too. That's not all. We also saw various spoofs of this number that went viral on social networking websites.
And while Ms Leone doesn't mind people calling her the Baby Doll of Bollywood. Looks like other B-town celebs especially Sonam Kapoor is not very keen on people calling her by that name. Wondering what are we talking about? Well, the story goes something like this…
The fashionista was at an event recently and considering the outfit she had slipped into, she truly was looking like a doll. So one of the reporters present at the event complimented her and said, "You are looking like a baby doll. Don't you think you should have earned this title instead of Sunny Leone?". Hearing this, the Bhaag Milkha Bhaag actor's face turned completely red and shaking her head she said, "No." Discomfort on Ms Kapoor's face was quite evident.
For those of you who don't know, even Alia Bhatt, who delivered quite a few bold scenes with Arjun Kapoor in 2 States was compared to Ms Leone. However, the Bhatt girl shied away from comparisons to the former Canadian porn star, and said, " I can't be like Sunny Leone. I am very young and that image does not come yet."
Well, we wonder why these Bollywood heroines shy away at the name of Sunny Leone. Something to think about. What say, BollywoodLifers?