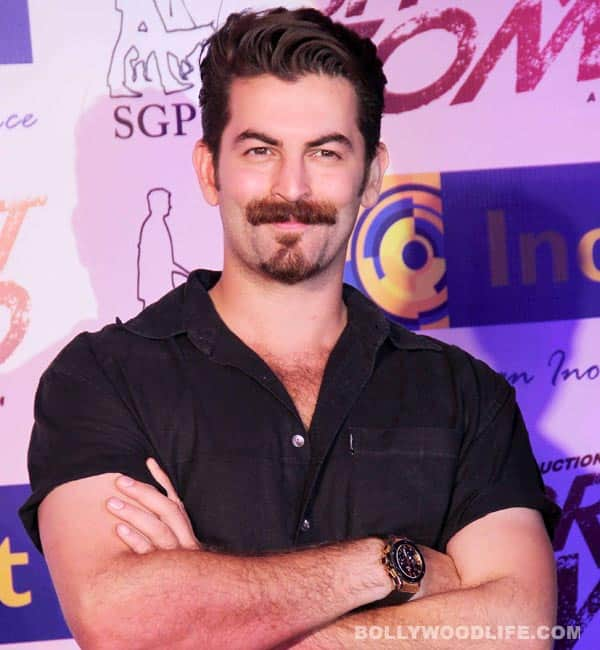 The New York actor turns a year older today
Neil Nitin Mukesh turned 32 today and the actor brought in his big day with a Twitter treat. Neil, was born on January 17 1982, in Mumbai into a singers family. He is the grandson of the legendary singer Mukesh and son of Nitin Mukesh, both who have contributed to Hindi filmi music. Neil ventured into Bollywood as an actor and had an unusual debut in Sriram Raghavan's Johnny Gaddar. He had a lot of promise and later went on to work in films like New York, Lafangey Parindey, 7 Khoon Maaf and David.
Like Alok Nath, the 3G actor was surprised to find some amusing jokes on himself trending on the microblogging site and this actor certainly has a funny side for he decided to share some of it himself. He NNM tweeted, "Seriously laughing that I am trending. Some rather interesting ones (jokes) out there . Re-tweeting my 7 Favourite. ENJOY!!!"
We decided to give you more than just seven, here enjoy the latest Neil Nitin Mukesh jokes!
1. "Why are people making fun of Neil Nitin Mukesh? It is good to acknowledge your ancestors" – Rahul Rajiv Indira Jawaharlal Motilal.
2. You name your only child Neil Nitin Mukesh so you'll feel as if you have three children.
3. |Phone rings| -Hello Sir ek naya scheme hai, may I know who's speaking ? -Neil Nitin Mukesh. -Ok Sir, kisi ek se baat karva do please.
4. When Neil Nitin Mukesh takes a selfie, it's a family photo.
5. Neil Nitin Mukesh is the only person who can have a threesome with himself.
6. Section 377 is also referred to as Section Neil Nitin Mukesh 77
7. Neil Nitin Mukesh is always on conference call.
8. Neil Nitin Mukesh's dream is an ordinary man's inception dream.
9. In the beginning, he was just Neil. He became Neil Nitin Mukesh only because Alok Nath blessed him with a "Phoolo Phalo".
10. When Neil Nitin Mukesh draws a line, it becomes a triangle
11. Neil Nitin Mukesh's Catholic friends simply refer to him as The Holy Trinity.
12. Son of Neil Nitin Mukesh will never respond to "Agar ek baap ki aulad hain to saamne aa".
13. Remake of Amar Akbar Anthony will be made on a very low budget. It will have Neil Nitin Mukesh.
14. Only Neil Nitin Mukesh could have carried out 3 Idiots as a solo lead film.
15. When Neil Nitin Mukesh masturbates, it's called threesome.
16. Q.How to get a hat trick in one ball? A.Dismiss Neil Nitin Mukesh.
17. Neil Nitin Mukesh is two guys short of marrying Draupadi.
18. When Neil Nitin Mukesh was born the nurse said 'mubarak ho muhavra hua hai'
19. The bank informed Neil Nitin Mukesh that he needs to open a join account.