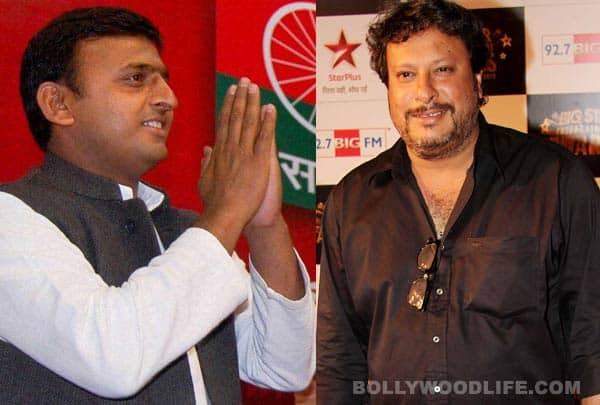 The Uttar Pradesh chief minister is dolling out money to some selected movies shot in the state. Is it a token of appreciation or a bribe?
Akhilesh Yadav seems to be desperate to promote his state Uttar Pradesh. The chief minister has been giving monetary grants to filmmakers who pitch their story in the heartland of northern India. After giving the Dedh Ishqiya makers one crore along with tax free holidays, Akhilesh recently presented a cheque of the same amount to the makers of Bullet Raja. The minister maintains that these grants are his token of appreciation for extensively showing the state of Uttar Pradesh.
Director Tigmanshu Dhulia and producer Rahul Mita were more than happy to receive financial assistance for the film, but what we kept wondering was whether this is an acknowledgement or a bribe?
A simple acknowledgement could have been presented in any other kind. But giving monetary rewards indicates that the Chief Minister is asking the film fraternity to come and shoot in the state and receive the coveted amount.
Although everything was done under legal procedures, we still think increasing tourism was not just the main aim of the government. Who knows what ulterior motives are making waves in the minister's mind…