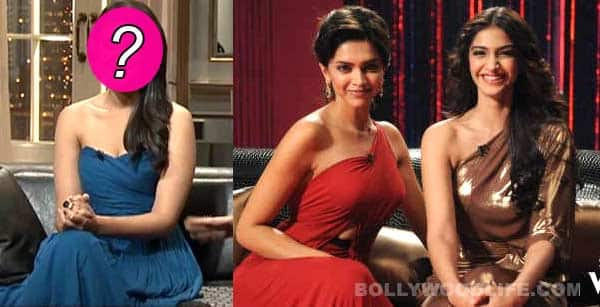 SK has earned yet another enemy in B-town, courtesy Karan Johar's chat show
In an earlier season of Karan Johar's Koffee with Karan, Sonam Kapoor had shared the couch with Deepika Padukone and both of them had bitched about their ex-flame Ranbir Kapoor. This time around, Ms Kapoor was on the controversial couch with daddy dearest Anil Kapoor and instead of bitching about any ex-lover, she shocked everyone by taking digs at her earlier partner-in-gossip, Deepika! Sonam also gave fashion advice to Parineeti Chopra saying that she should stop wearing tight clothes. This was quite an unnecessary statement, frankly! Though Parineeti is no fashionista, she isn't the one who would dress tacky.
Well, obviously this didn't go down well with Pari. We're sure you know cat fights can begin with the smallest of the reasons. So when Parineeti was on Karan's famous chat show, she didn't spare Sonam. Considering that Deepika is no longer Sonam's friend, the Hasee Toh Phasee actor praised Dippy. But when she was asked about an alternative career for Sonam, Parineeti felt that she needed to do some telephone thing with unlimited talk time as Sonam loves to talk! Ahem, ahem!
Looks like Sonam has gotten a new enemy in B-town. The fashionista better watch her tongue, else she will have more enemies than friends. And we doubt her papa can do anything to help her then…