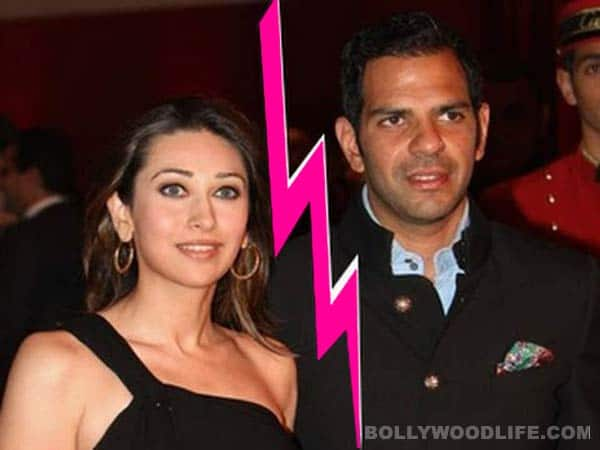 Apparently it had been filed sometime back, but was kept under the wraps
Karisma Kapoor and her estranged husband Sunjay Kapur, have finally decided to move ahead and make their separation official. If we recall, a few days back Sunjay had moved the Bandra Family Court for getting custody of both their kids, Samaira Kapoor and Kiaan Raj Kapoor and then there were rumours that the couple might finally file for divorce. As per sources, the court hearing which went on for over three hours resulted in both of them deciding to settle the matter amicably. According to sources Karisma wants to keep custody of the kids but she'll allow controlled access to Sunjay.
When differences started cropping up between the two, Sunjay maintained that he and the Fiza actor will never get divorced, but it seems that they are no longer able to carry the quasi relationship. Insiders also informed that the divorce was filed sometime back, but was kept in wraps until now. The lawyers of both parties have been very tight lipped about the case and have not allowed any details to leak.
Wethinks there is no point clinging onto a relationship that is not heading anywhere. We hope the two settle matters amiably and in good faith as soon as possible.