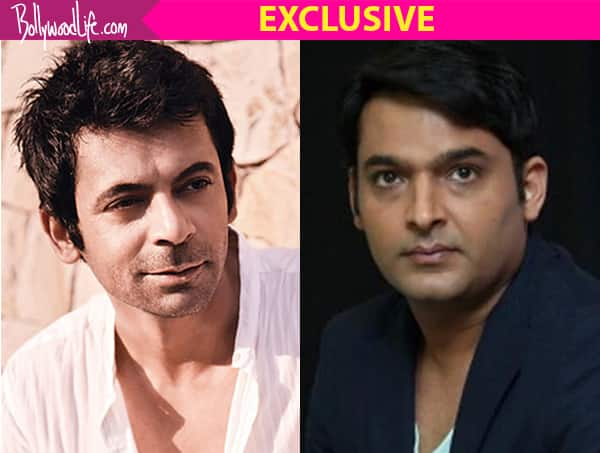 Popular stand-up comedians Kapil Sharma and Sunil Grover had a major fallout, and there is absolutely nothing that their fans can do about it. We can just sit and watch as the drama unfolds, and hope the two reconcile. In a message posted earlier in the morning, on Twitter, Sunil hinted that the is parting ways with Kapil. Which means no more Rinku Devi or Dr Gulati or any other characters played by Sunil will be there in our lives through The Kapil Sharma Show. But from what we hear the latest, there is a ray of hope, and also a hefty price.
According to reports, the reason of this fallout is that Kapil verbally and physically abused Sunil on a flight. Sources close to the production unit of The Kapil Sharma Show EXCUSIVELY revealed to us that Sunil is no mood to bury the hatchet with Kapil. As he also revealed in his post he is "deeply hurt". Our source further adds that Sunil has demanded a substantial hike in his salary if the production team wants him back on the show. He is no way letting Kapil go off easy after whatever went down between them. From what we hear the hike that Sunil has demanded can give any producer sleepless nights. Well, this is what they call paying for your sins, maybe.
Kapil also replied to Sunil's message on Twitter, and said that he missed him on the shooting. This certainly clarifies that Sunil in fact skipped at least the last shooting of TKSS. Kapil further also mentioned that he will be visiting Sunil at his home in the evening, today. Let us see, aaj ki raat hona hai kya, pana hai kya, khona hai kya! Also Read: Kapil Sharma – Sunil Grover spat stresses Sony? Channel honchos to intervene
The Kapil Sharma Show might just be counting its last days. Apart from this whole fiasco with Sunil Grover, Navjot Singh Sidhu has also opted out of the show to concentrate on his political career. Ouch! TKSS will lose two gems at once?