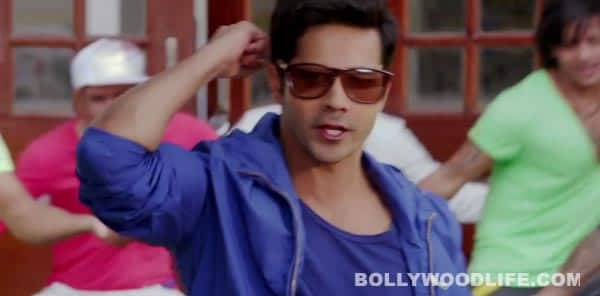 Sajid Wajid's Palat song is inspired by Big B's hit song Jahan teri yeh nazar hain from Kaalia
Shahrukh Khan and Hrithik Roshan have been a part of official remake of Amitabh Bachchan films Don and Agneepath, looks like from the newer generation Varun Dhawan is keen to do a Bachchan onscreen. Palat song is being touted by Main Tera Hero makers as the biggest 'pick up' anthem this summer. The tune of this song is very familiar and influenced by RD Burman's track from the legend's movie. 
Apparently the composers of this fun peppy number Sajid Wajid are ardent RD Burman fans, and worship his style of music. Sajid has accompanied his father to various RD Burman's concerts too.
Composer Sajid too didn't deny the obvious resemblance between the two songs, he said, "It was not a conscious attempt, but I,ve been a huge fan of RD Burman. As I kid I have grown up to hear his music. I won't deny any influence in our work, but I'm not sure to what extent it goes. The lyrics and the vibe of the song are similar, some people have called to say that to us. But the tune is different. The roots of all contemporary music can be traced to a composition of yesteryear. You cannot help it when subconsciously someone's work creeps into yours".
Wajid, defends his latest composition and feels that musicians have a limitation of working on seven notes ," There are only saat surs in music. There's only so much hera pheri that you can do to make a song refreshingly different."
Well, we like how some composers are quick to blur lines between inspiration and you know what…..
Here listen in to Palat song from Varun Dhawan's Main Tera Hero and tell us if it's half as good as Amitabh Bachchan's Kaalia number