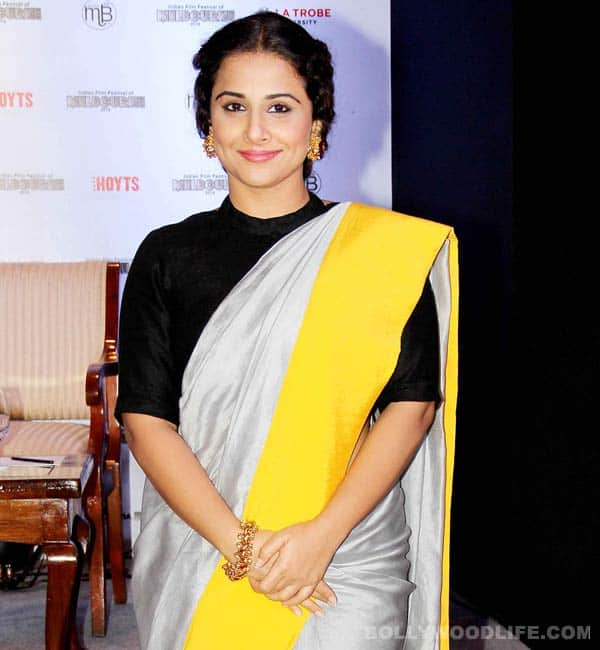 The Kahaani actor has been missing from the action for a while now. After skipping IIFA awards which were held in Tampa Bay, Florida this year, we hear Vidya won't attend Indian Film festival In Melbourne too. But the question is – why?
Vidya Balan may have rubbished reports about her being pregnant but there is something wrong with the actor's health for sure. We say so coz Sidharth Roy Kapur's wifey will miss Indian Film Festival in Melbourne despite being it's brand ambassador. The prestigious film festival will take place from May 1 to May 11 in Melbourne, Australia. Though Vids made her presence felt at the festival in 2012 and 2013, this year the National Award winning actor will be missing at the do coz of her ill health. While talking to a leading tabloid, a source said, "It appears that Vidya is skipping Melbourne festival as well due to health reasons." On the other hand, a spokesperson of the film festival from Mumbai told the tabloid, "Vidya is already back from the festival. She had gone to Melbourne for the launch of it in March. The festival will be opened by Amitabh Bachchan."
We dunno what exactly is the reason behind Vidya's no-show at IIFA and now the Indian Film Festival of Melbourne but we do hope there is no major reason to worry about her health.