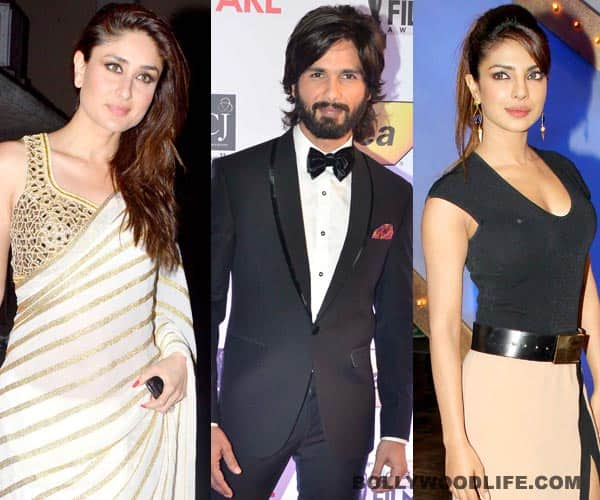 The Haider actor's recent statements on Koffee with Karan 4 might just make his ex-girlfriends see green!
You might have missed Shahid Kapoor's recent confession on Karan Johar's popular chat show, but here we bring you what this actor told in the deleted scenes of his candid confession. We saw on the show how Mr Kapoor batted for his onscreen heroine Sonakshi Sinha against his ex-lover Kareena Kapoor (now Khan). But that wasn't the only time SK talked about ex-girlfriends.The deleted scenes of Koffee with Karan 4 shows the Kapoor lad confessing that he will never date a heroine. Does that put to rest all rumours of his closeness to R…Rajkumar heroine? Well, Shahid-Sonakshi's chemistry on the show was quite crackling, however with Shahid having declared that he's looking for a relationship with a non-actor we wonder if Sonakshi has any chance here?
Karan Johar's question to Kapoor was, 'What is that one thing that you've learnt from dating an actress?'. To which pat came the reply from Shahid, "Do not date them.' He also added that there are lots of problems, his issues were – 'you loose perspective', 'you don't have the time', 'it's more difficult when you are dating an actress'. Shahid even went on to declare, "I feel, I would want to experience the other side. My last two major relationships I've been with the people from the same profession."
Looks like, Shahid's last two failed relationships with B-town beauties Kareena Kapoor and Priyanka Chopra has made him a bit too wary. We wonder what PeeCee and Bebo have to say to Shahid?