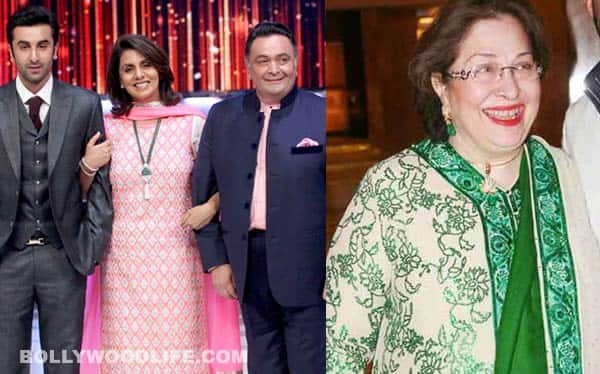 Raj Kapoor's daughter, Ritu Nanda, has been not well and is getting treated in New York. Now it seems that the entire Kapoor khandaan is taking their turns and visiting her
Ranbir Kapoor visited his ailing aunt, Ritu Nanda, while he was in New York for the New Year celebrations with Katrina Kaif. After the son's return, parents Rishi and Neetu Kapoor have flown to the Big Apple to pay Ritu a visit.
Ritu is Raj Kapoor's second child and had written a book on the showman, which was translated into various different languages. She had be ailing for the past two years and a few months back she was shifted to New York for further treatment. A little birdie informs us that her health has been very delicate over the past few weeks and thus, the Kapoor khandaan is taking turns to visit her from time to time.
People from the Kapoor family confirmed the news and said that Ritu's health was better than before. They are expecting that she would be back to India within the next month. Well, we hope all goes well and she has a speedy recovery. Get well soon Ritu Nanda!