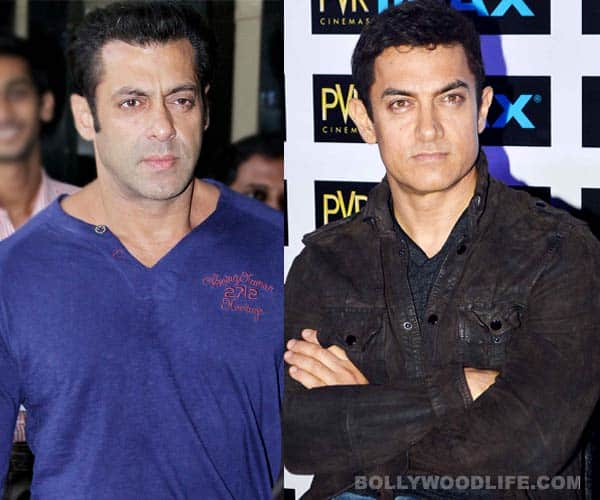 Aam Aadmi Party's social campaign doing the round showed the Dhoom:3 star supported the political party, however there is no truth to this
Aamir Khan noticed that his picture featured on Arvin Kejriwal's AAP social campaign and the Bollywood star was mighty pissed that his name was being used to woo the people. An angry Aamir wrote to the election commission clarifying that he is not endorsing any particular political party. Not so long ago Salman Khan has witnessed a similar situation when AAP had used his Jai Ho title track for their party promotions. Looks like apart from the public Kejriwal's party is also losing out on support from Bollywood biggies thanks to their antics.
AAP candidates have used twitter with an image that gives an impression of Aamir endorsing their party. The actor is not okay with this and feels that AAP is putting out a false impression of him. Even though P.K. actor has encouraged people to vote, he has never endorsed a specific political party.  The actor has now written to the election commission to take immediate action on the same as this has been done without his consent and hopes that his names is not misused. AK's spokesperson confirmed this news and said, "Aamir Khan from day one has made it clear that he will not be endorsing a particular political party. He is not supporting or campaigning for any political party."
Sallu miyaan too was miffed with Aam Aadmi Party and wanted them to prove themselves first. The actor had said, "My film has nothing to do with the Aam Aadmi Party nor with any movement. If the system is corrupt, let the aam aadmi raise his awareness instead of blaming others. I fail to understand why the aam aadmi needs leaders to guide him. I would appeal to all political parties including AAP not to use my dialogues on Aam Aadmi in the film."
Well, looks like Kejriwal are craving for some starry presence in their party, how else would you explain the Khans being used in their propaganda.