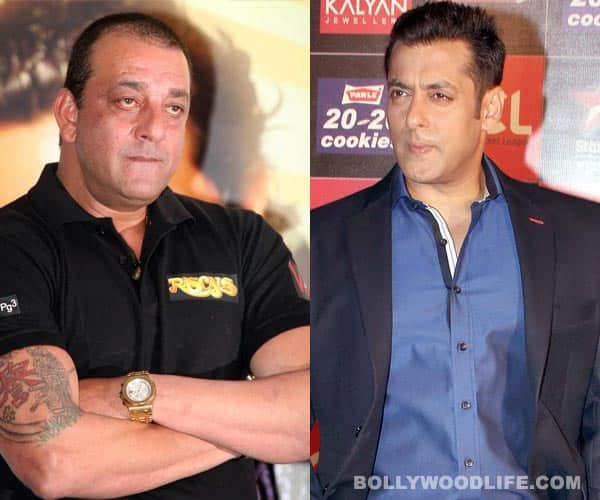 The Kick actor has made rare appearances in the court, in fact the star has always shied away from discussing his court cases with the media. Today however was different…
Salman Khan dressed in jeans and shirt was present at the Bandra sessions court where two witnesses were to depose in the 2002 hit-and-run case. The actor was accompanied by sisters Arpita Khan and Alvira Agnihotri. Sallu who has claimed that he wasn't on the driver's seat must have been surprised when two of the witnesses identified the actor and even added that he had indeed exited his Toyota Land Cruiser from the driver's seat. Khan was earlier being tried for causing death by negligence, however a retrial was ordered in December last year and the actor is now being retried for culpable homicide not amounting to murder, which could land him behind the bars for almost ten years. After Sanjay Dutt, will Salman Khan now be sent to prison? Last year when Supreme Court verdict on Sanjay Dutt's 1993 Mumbai blast case was out, Bollywood biggies queued up outside Munnabhai's Bandra residence. And with two witnessed having deposed before the court and identifying Sallu in the 2002 hit-and-run case will there be a similar situation outside the Dabangg's Galaxy apartment?
The actor had recently started a website www.salmankhanfiles.com as he felt that there were 'misleading' and 'inaccurate' reports about his court cases. In a statement the actor said, "Certain court cases are filed against me. There is widespread media reporting of these cases. The reports are sometimes inaccurate and misleading, and cause damage to my reputation, both personal and professional. I have been advised to put up this website to provide easy accessible information about the ongoing status of these cases.I encourage all those interested in knowing about the cases, particularly the media, to verify facts available on this site." Sallu's this move too faced opposition, however after legal proceedings the actor was allowed to update this site.
We wonder what will Salman's latest update on this page read. And if the court decides against the actor, will he be the next one to go behind the bars yet again.