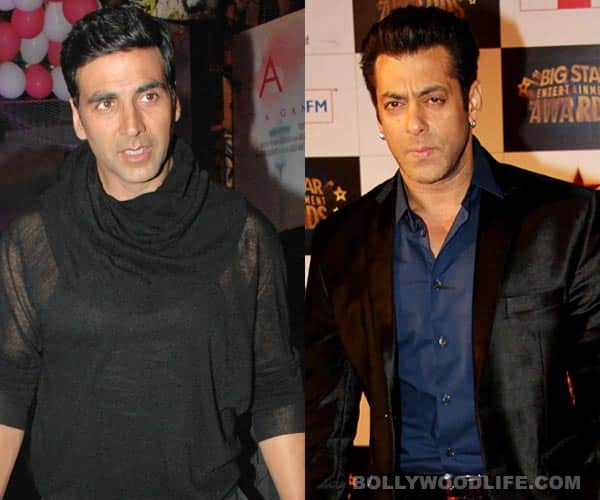 Apparently the Khiladi Kumar has blocked the Republic day of 2015 for his upcoming action thriller's release
Salman Khan's Jai Ho will hit the theatres on Jan 26 this year, but looks like this date will not available for the Dabangg Khan next year. Why? Because Akshay Kumar has already booked the Republic day for his upcoming action thriller film that has a patriotic subject.
Now Akki isn't the only one who has hijacked Sallu's big release dates Shahrukh Khan, who is known to release his films during Diwali, jumped on a free Eid release date last year to come out with Chennai Express. With no Salman Khan film releasing last year, King Khan picked the opportunity and it proved quite lucky for him considering the film did stupendously well at the box-office. Guess, SRK owes a lot to his arch rival Salman Khan for this.
Salman is known to release his film during Eid but chose to come out with Jai Ho on Republic day. Sallu bhai has earlier also had a hit on Independence day Ek Tha Tiger, will January 26 also become an iconic day for Khan and Bollywood after Jai Ho's release? Looks like Salman is setting another trend and Akshay is following it closely, how else would you explain Akki insisting on this date to release his upcoming action thriller which is being directed by Special 26 director – Neeraj Pandey.
The month of January according to industry pundits is generally considered unlucky. Sallu's much hyped Veer bombed badly few years back, Akshay too had a dud like Chandni Chowk to China. But with the confident Khan willing to change that perception, we are sure many will follow like Akshay Kumar, don't you BollywoodLifers?