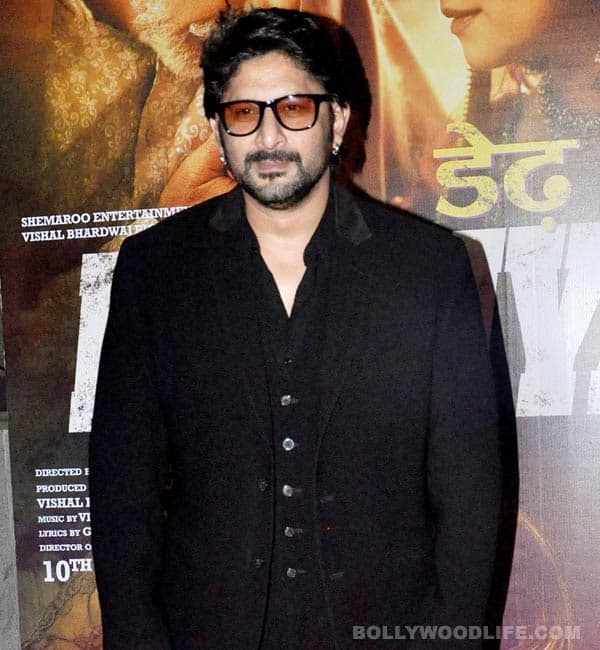 The Dedh Ishqiya actor suffered a near fatal head injury on sets of his forthcoming film
Actors have incurred injuries while shoots in the past as well, but this year seems to be a bit too unlucky for the actors on the sets. We had told you that Shahrukh Khan was seriously injured while shooting for Farah Khan's Happy New Year, when a heavy 10×5 door fell on him. Luckily he dodged the door, but his left knee patella and his already damaged right shoulder took the weight of the heavy door. Then more recently, Ameesha Patel injured herself while shooting for a film, which left her hands and feet bruised quite badly. Now, latest addition to the list of injured B-town stars is Arshad Warsi, who had a near-fatal accident during the shoots of The Legend Of Michael Mishra.
The Mr Joe B Carvalho actor suffered a severe head injury while performing a stunt. Talking to a leading daily, Arshad said, "The shot required me to jump backwards and fall on my back. Naturally, the camera was placed behind me on a metal trolley. When I jumped, I overshot the spot and banged my head into the edge of the metal trolley. The fall was nasty as my head bounced on that trolley and was spinning for almost half an hour. Things started looking hazy. For a moment I thought my head had broken into pieces. My fight master thought I was finished. Maybe God was looking over me as someone had put a mattress on the trolley, which saved my life."
A little birdie informs us that the assistants who explained the sequence to Arshad, didn't explain the jump properly and therefore, he could not gauge the distance properly. The doctors were called on sets and he was given some painkillers and he took the the day off to recover.
We at BollywoodLife wish Arshad Warsi a speedy recovery and hope that the injury is not very serious.