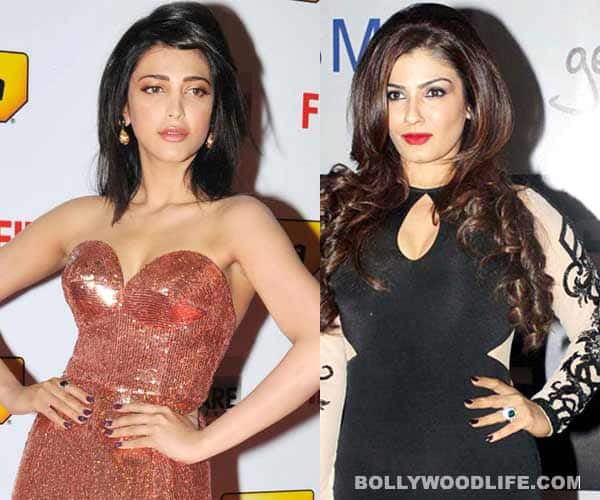 The Dulhe Raja actor has been the victim of a stalker for quite sometime now
Last year, media circuit was abuzz with reports about Shruti Haasan being attacked by a stalker in her Mumbai apartment. Reportedly, Kamal Haasan's daughter was attacked by an obsessed man, who put his hands around her neck and tried to strangle her.
And after Shruti, it's Raveena Tandon, who was harassed by a delusional man recently, we hear. Previously, the man attacked her husband, Anil Thadani when the couple had been to a club. However, recently the stalker got violent and attacked Raveena's residence by throwing stones at her house and even at Anil's car when he was returning back home.
We have learnt that Raveena and her husband filed a police complaint at Khar Police Station against the stalker after which the cops instantly took action on this case. The stalker, who has since been arrested is identified to be a 42-year old delusional man named Mahaveer Jaspal Pandav. When questioned, he said that Raveena is his wife and claimed that he was just trying to protect her from others.
"When informed about his delusional state of mind, a sympathetic Raveena offered to bear the cost of his psychiatric treatment," a source close to the actor said.
All of this is quite freaky, hai na?