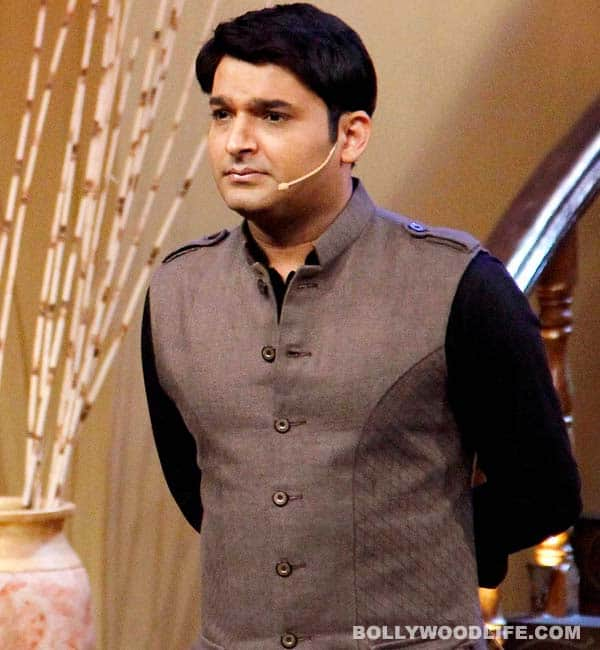 Apparently the channel, which airs Kapil's popular comedy show, is not happy with the stand-up comedian these days. But why?
Kapil Sharma grabbed the headlines after Sunil Grover, who played one of the likeable characters (Gutthi) on former's popular show, Comedy Nights with Kapil (CNWK), decided to call it quits. Apparently an ego clash between the two led to Sunil's walkout from the show. However, both the funny men denied all the rumours and maintained that all is well between them.
And now Kapil has managed to hit the headlines yet again, but this time it's coz of his tiff with Colors channel, the same channel on which CNWK is aired. As we have already told you, Kapil's loved comedy show will revert to its one-episode-per-week format very soon. Thanks to his Bollywood debut, Bank-Chor, which is being produced by Yash Raj Films. The film will go on floors very soon and due to the time constraints, Kapil has decided to reduce the time slot of his TV show. And this decision of Kapil has not gone down too well with the channel, we hear. However, the stand-up comedian hopes that the channel peeps will understand his plight.
"That's true. The original plan was a 26-episode run without a break after which we would evaluate our next step. The response was so overwhelming that we continued to roll. But having a bi-weekly show is too much of pressure. Besides being the host, I am the show's producer too and involved with every creative aspect and can't let the quality fall. Now that I have signed a film, it will be difficult to devote so much time to the show. I have communicated my decision to the channel. I hope they understand and take a call," Kapil was quoted by a tabloid.
Frankly, we are not surprised by the reaction of the channel. After all, CNWK is the hottest property they have currently. They wouldn't want their TRPs to get affected in any way, right? So will the channel guys finally manage to convince Kapil have the show twice a week? Well, all we can do is just wait and watch!