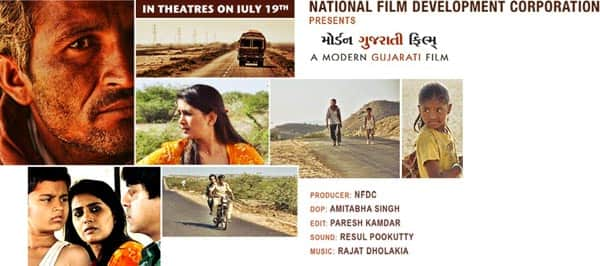 Though the film is out of the Oscar race, there are a few other Indian films nominated in other categories
Now that the Academy of Motion Pictures Arts and Sciences has announced its shortlist for the foreign language Oscar, a list in which Gyan Correa's The Good Road sadly does not feature, does the most prolific film making country in the world have any chance at that elusive Oscar? The answer is yes. The most realistic chance for a 2014 Oscar for India comes in the shape of Shubhashish Bhutiani's short film Kush, set against the backdrop of the riots following the 1984 assassination of then Prime Minister Indira Gandhi. Kush has already won best short at the prestigious Venice film festival, is in the process of travelling the world winning more awards and has made it to the Oscar shorts long list of 10. This list will be whittled down to five or three, come nominations announcement day on January 16 and Kush has a real chance of making it, given that it is one of the finest films to come out of India in recent years.
That said, there are unlikely candidates eligible for Oscar glory. A perusal of the 289 films eligible in the Best Picture Oscar category reveals that Ajitra Suchitra Veera's festival favourite Ballad Of Rustom is in the list. Rupesh Paul's Kamasutra 3D, featuring naked and enhanced Playboy Bunny Sherlyn Chopra is also eligible for the Best Picture Oscar. And there ends the challenge.
Of the 75 songs eligible in the Original Song Oscar category Aygiri Nandini, Har Har Mahadeva, I Felt, Of The Soil and Sawariya all from Kamasutra 3D, feature. That's pretty much it, really. There is a tangential Indian presence in Oscar eligible features in the post-production departments and in the casts. For example, Amitabh Bachchan has a cameo in Oscar eligible The Great Gatsby and similarly, Priyanka Chopra in Planes. Apart from this reflected glory and the very real chance for a Kush nomination, it is the end of The Goad Road to the Oscars for India.
Here are the fine live action shorts that are in competition against Kush. Aquel No Era Yo (That Wasn't Me), Esteban Crespo, director; Avant Que De Tout Perdre (Just before Losing Everything), Xavier Legrand, director; Dva (Two), Mickey Nedimovic, director; Helium, Anders Walter, director; Pitääkö Mun Kaikki Hoitaa? (Do I Have to Take Care of Everything?), Selma Vilhunen, director; Record/Play, Jesse Atlas, director; Throat Song, Miranda de Pencier, director; Tiger Boy, Gabriele Mainetti, director; and The Voorman Problem, Mark Gill, director.
Come January 16, a nation, or at least the few people who know about the existence of Kush, will pray for a rare Oscar nomination for India.