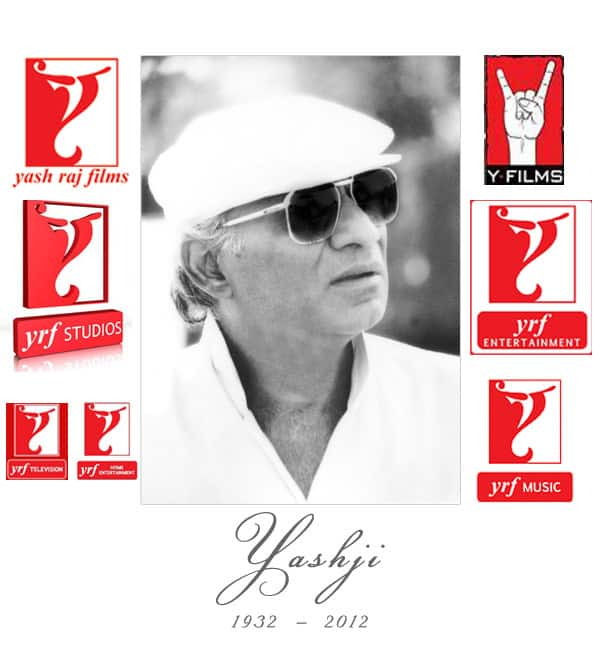 The veteran director-producer made Yash Raj Films the name it is today. Will older son Aditya Chopra carry forward the company legacy after Yash Chopra's death?
Yash Chopra's passing has left a big emotional void in the hearts of cinemagoers and the Hindi film industry alike. But it also has the trade thinking about what the future of Yash Raj Films will be. Launched by Chopra in 1973 with his film Daag: A Poem of Love, the film company has grown into one of India's best; it is also a business role model for many new studios built on the YRF model of corporatising Bollywood.
The 20-acre Yash Raj Studios as it stands today in Andheri, Mumbai, began operations in 2006. Today the entire Chopra enterprise is valued at approximately Rs 3,000 crore (latest figures are awaited). The late filmmaker's sons Aditya and Uday are successfully operating the company – in fact, it is said that Chopra Sr as Chairman handed over complete charge to them around the time he turned 80. While Yash Raj Films, YRF Studios, YRF Music, Y-Films, YRF Television, YRF Home Entertainment and the distribution and marketing business are being handled by Vice-Chairman Aditya Chopra, YOMICS and the international division YRF Entertainment is being looked after by Uday Chopra in Los Angeles, USA.
But it remains to be seen if the media shy Adi and the not-so-successful actor Uday are able to walk in their illustrious father's shoes – after all, Yash Chopra was not only a passionate filmmaker, but a pioneer in his field, a mentor to many artistes and also an important member of various industry bodies as a key decision-maker. He had a public presence that was as significant as his qualities as father, husband, friend and idol.
So, who do you think will be able to carry forward Yash Chopra's legacy – Aditya or Uday Chopra?
Photo and logos courtesy: Yashrajfilms.com