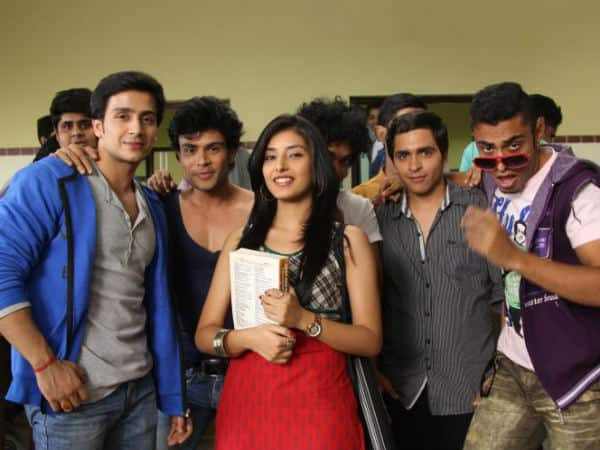 Channel V's popular show which went on air last year has completed 100 episodes, we hear
Not so long time ago, we told you Divyanka Tripathi aka Ishita treated the cast and crew of her show Ye Hai Mohabbatein with Halwa when it completed 100 episodes. Now we hear that yet another show is celebrating the completion of 100 episodes this month. Sadda Haq – My Life My Choice which airs on Channel V India has completed 100 episodes and the cast and crew of the show are really happy about it!
Yash Patnaik, the producer of the show said, "Somewhere down the line we knew the concept was a phenomenal one and will do well, but with this being our first youth show, there definitely were a lot of apprehensions. But thankfully we received tremendous response from the channel and it has been a rewarding and happy journey for us."
Harshita Gaur who plays Sanyukta Agarwal in Sadda Haq was quoted by a website, "It's a really happy moment for us. Frankly speaking when I took up this show I was confident about it doing really well as it's a very different and interesting show. The amount of love and appreciation we have been receiving is very heart warming. And I have always wanted to be popular and loved, and Sanyukta's character has brought that in my life. I hope the show continues doing well. Also I would like to thank all the fans for appreciating my work and loving me so much."
The entire cast and crew of Sadda Haq are very happy about this achievement. Well, we'd like to congratulate everyone who made the show a success. You too send in your wishes, BollywoodLifers!